{"id":7882685022447,"title":"Eye Basics Primer","handle":"eye-basics-primer","description":"\u003cp\u003eThis unique, versatile cream primes eyelids to provide the perfect canvas for any eye look. Wear under powder eye shadow to create a uniform base, help prevent creasing, extend color wear and enhance the intensity of eye shadow on the lids. Or wear alone as a \"foundation for lids\" to camouflage imperfections for a flawless nude eye.\u003cbr\u003e\n\u003cbr\u003e\nThe longwearing, medium coverage primer formulation helps cover redness, veins and other discolorations. Infused with a luxurious blend of botanicals and other skin-friendly ingredients, this exquisite essential helps soothe and protect the delicate skin of your eyelids. Its creamy, lightweight texture offers ultimate flawlessness: it blends easily, is crease-resistant and won't slide off lids. \u003c\/p\u003e\n\n\u003cp\u003e\u003cstrong\u003eTwo shades are special color correctors:\u003c\/strong\u003e\u003cbr\u003e\n•Use Peach for brightening and lightening, and to correct the look of sallow skin.\u003cbr\u003e\n•Use Eyebright to tone down purple and pink hues on the eyelids. \u003c\/p\u003e\n\n\u003cp\u003e\u003cstrong\u003eFormulation Details\u003c\/strong\u003e\u003cbr\u003e\n•Non-comedogenic.\u003cbr\u003e\n•Dermatologist and ophthalmologist-tested.\u003c\/p\u003e","published_at":"2023-01-05T17:14:54-05:00","created_at":"2022-10-12T19:03:41-04:00","vendor":"Laura Mercier - US","type":"Primer","tags":["10122022-import","Eye","Eye Basics","Eye Liner","F\u0026F","Japan in Bloom","Makeup","Not Holiday","Others - Makeup Eye","Subscription","Tightline"],"price":2800,"price_min":2800,"price_max":2800,"available":true,"price_varies":false,"compare_at_price":null,"compare_at_price_min":0,"compare_at_price_max":0,"compare_at_price_varies":false,"variants":[{"id":43486644175087,"title":"Wheat","option1":"Wheat","option2":null,"option3":null,"sku":"42106825101","requires_shipping":true,"taxable":true,"featured_image":{"id":38801034838255,"product_id":7882685022447,"position":1,"created_at":"2022-10-25T12:26:38-04:00","updated_at":"2022-10-26T17:12:52-04:00","alt":"Wheat","width":3000,"height":3000,"src":"\/\/www.lauramercier.com\/cdn\/shop\/products\/eye-basics-primer-eye-basic-primer-wheat-silo-3k.png?v=1666818772","variant_ids":[43486644175087]},"available":false,"name":"Eye Basics Primer - Wheat","public_title":"Wheat","options":["Wheat"],"price":2800,"weight":29,"compare_at_price":null,"inventory_management":"shopify","barcode":"736150068255","featured_media":{"alt":"Wheat","id":31385427411183,"position":1,"preview_image":{"aspect_ratio":1.0,"height":3000,"width":3000,"src":"\/\/www.lauramercier.com\/cdn\/shop\/products\/eye-basics-primer-eye-basic-primer-wheat-silo-3k.png?v=1666818772"}},"requires_selling_plan":false,"selling_plan_allocations":[],"quantity_rule":{"min":1,"max":null,"increment":1}},{"id":43486644207855,"title":"Buff","option1":"Buff","option2":null,"option3":null,"sku":"42106834101","requires_shipping":true,"taxable":true,"featured_image":{"id":38801038016751,"product_id":7882685022447,"position":5,"created_at":"2022-10-25T12:27:44-04:00","updated_at":"2022-10-26T17:12:52-04:00","alt":"Buff","width":3000,"height":3000,"src":"\/\/www.lauramercier.com\/cdn\/shop\/products\/eye-basics-primer-eye-basic-primer-buff-silo-3k.png?v=1666818772","variant_ids":[43486644207855]},"available":false,"name":"Eye Basics Primer - Buff","public_title":"Buff","options":["Buff"],"price":2800,"weight":32,"compare_at_price":null,"inventory_management":"shopify","barcode":"736150068347","featured_media":{"alt":"Buff","id":31385430622447,"position":5,"preview_image":{"aspect_ratio":1.0,"height":3000,"width":3000,"src":"\/\/www.lauramercier.com\/cdn\/shop\/products\/eye-basics-primer-eye-basic-primer-buff-silo-3k.png?v=1666818772"}},"requires_selling_plan":false,"selling_plan_allocations":[],"quantity_rule":{"min":1,"max":null,"increment":1}},{"id":43486644240623,"title":"Flax","option1":"Flax","option2":null,"option3":null,"sku":"42106837101","requires_shipping":true,"taxable":true,"featured_image":{"id":38801040343279,"product_id":7882685022447,"position":2,"created_at":"2022-10-25T12:28:24-04:00","updated_at":"2022-10-26T17:12:52-04:00","alt":"Flax","width":3000,"height":3000,"src":"\/\/www.lauramercier.com\/cdn\/shop\/products\/eye-basics-primer-eye-basic-primer-flax-silo-3k.png?v=1666818772","variant_ids":[43486644240623]},"available":true,"name":"Eye Basics Primer - Flax","public_title":"Flax","options":["Flax"],"price":2800,"weight":34,"compare_at_price":null,"inventory_management":"shopify","barcode":"736150068378","featured_media":{"alt":"Flax","id":31385432948975,"position":2,"preview_image":{"aspect_ratio":1.0,"height":3000,"width":3000,"src":"\/\/www.lauramercier.com\/cdn\/shop\/products\/eye-basics-primer-eye-basic-primer-flax-silo-3k.png?v=1666818772"}},"requires_selling_plan":false,"selling_plan_allocations":[],"quantity_rule":{"min":1,"max":null,"increment":1}},{"id":43486644273391,"title":"Linen","option1":"Linen","option2":null,"option3":null,"sku":"42106828101","requires_shipping":true,"taxable":true,"featured_image":{"id":38801059545327,"product_id":7882685022447,"position":3,"created_at":"2022-10-25T12:34:01-04:00","updated_at":"2022-10-26T17:12:52-04:00","alt":"Linen","width":3000,"height":3000,"src":"\/\/www.lauramercier.com\/cdn\/shop\/products\/eye-basics-primer-eye-basic-primer-linen-silo-3k.png?v=1666818772","variant_ids":[43486644273391]},"available":false,"name":"Eye Basics Primer - Linen","public_title":"Linen","options":["Linen"],"price":2800,"weight":32,"compare_at_price":null,"inventory_management":"shopify","barcode":"736150068286","featured_media":{"alt":"Linen","id":31385452249327,"position":3,"preview_image":{"aspect_ratio":1.0,"height":3000,"width":3000,"src":"\/\/www.lauramercier.com\/cdn\/shop\/products\/eye-basics-primer-eye-basic-primer-linen-silo-3k.png?v=1666818772"}},"requires_selling_plan":false,"selling_plan_allocations":[],"quantity_rule":{"min":1,"max":null,"increment":1}},{"id":43486644306159,"title":"Peach","option1":"Peach","option2":null,"option3":null,"sku":"42106840101","requires_shipping":true,"taxable":true,"featured_image":{"id":38801062265071,"product_id":7882685022447,"position":6,"created_at":"2022-10-25T12:34:41-04:00","updated_at":"2022-10-26T17:12:52-04:00","alt":"Peach","width":3000,"height":3000,"src":"\/\/www.lauramercier.com\/cdn\/shop\/products\/eye-basics-primer-eye-basic-primer-peach-silo-3k.png?v=1666818772","variant_ids":[43486644306159]},"available":false,"name":"Eye Basics Primer - Peach","public_title":"Peach","options":["Peach"],"price":2800,"weight":32,"compare_at_price":null,"inventory_management":"shopify","barcode":"736150068408","featured_media":{"alt":"Peach","id":31385455001839,"position":6,"preview_image":{"aspect_ratio":1.0,"height":3000,"width":3000,"src":"\/\/www.lauramercier.com\/cdn\/shop\/products\/eye-basics-primer-eye-basic-primer-peach-silo-3k.png?v=1666818772"}},"requires_selling_plan":false,"selling_plan_allocations":[],"quantity_rule":{"min":1,"max":null,"increment":1}},{"id":43486644338927,"title":"Eyebright","option1":"Eyebright","option2":null,"option3":null,"sku":"42106843101","requires_shipping":true,"taxable":true,"featured_image":{"id":38801064526063,"product_id":7882685022447,"position":4,"created_at":"2022-10-25T12:35:34-04:00","updated_at":"2022-10-26T17:12:52-04:00","alt":"Eyebright","width":3000,"height":3000,"src":"\/\/www.lauramercier.com\/cdn\/shop\/products\/eye-basics-primer-eye-basic-primer-eyebright-silo-3k.png?v=1666818772","variant_ids":[43486644338927]},"available":true,"name":"Eye Basics Primer - Eyebright","public_title":"Eyebright","options":["Eyebright"],"price":2800,"weight":32,"compare_at_price":null,"inventory_management":"shopify","barcode":"736150068439","featured_media":{"alt":"Eyebright","id":31385457262831,"position":4,"preview_image":{"aspect_ratio":1.0,"height":3000,"width":3000,"src":"\/\/www.lauramercier.com\/cdn\/shop\/products\/eye-basics-primer-eye-basic-primer-eyebright-silo-3k.png?v=1666818772"}},"requires_selling_plan":false,"selling_plan_allocations":[],"quantity_rule":{"min":1,"max":null,"increment":1}}],"images":["\/\/www.lauramercier.com\/cdn\/shop\/products\/eye-basics-primer-eye-basic-primer-wheat-silo-3k.png?v=1666818772","\/\/www.lauramercier.com\/cdn\/shop\/products\/eye-basics-primer-eye-basic-primer-flax-silo-3k.png?v=1666818772","\/\/www.lauramercier.com\/cdn\/shop\/products\/eye-basics-primer-eye-basic-primer-linen-silo-3k.png?v=1666818772","\/\/www.lauramercier.com\/cdn\/shop\/products\/eye-basics-primer-eye-basic-primer-eyebright-silo-3k.png?v=1666818772","\/\/www.lauramercier.com\/cdn\/shop\/products\/eye-basics-primer-eye-basic-primer-buff-silo-3k.png?v=1666818772","\/\/www.lauramercier.com\/cdn\/shop\/products\/eye-basics-primer-eye-basic-primer-peach-silo-3k.png?v=1666818772","\/\/www.lauramercier.com\/cdn\/shop\/products\/laura_mercier_Eye_Basics_Primer_Wheat_12336474-1.png?v=1666818772","\/\/www.lauramercier.com\/cdn\/shop\/products\/laura_mercier_Eye_Basics_Primer_Linen_12336475-1.png?v=1666818772","\/\/www.lauramercier.com\/cdn\/shop\/products\/laura_mercier_Eye_Basics_Primer_Peach_12336479-1.png?v=1666818772","\/\/www.lauramercier.com\/cdn\/shop\/products\/laura_mercier_Eye_Basics_Primer_Eyebright_12336480-1.png?v=1666818772","\/\/www.lauramercier.com\/cdn\/shop\/products\/laura_mercier_Eye_Basics_Primer_Wheat_7E_7E_7E12336474-2.png?v=1667501176","\/\/www.lauramercier.com\/cdn\/shop\/products\/laura_mercier_Eye_Basics_Primer_Flax_7E_7E_7E12336478-2.png?v=1667501191","\/\/www.lauramercier.com\/cdn\/shop\/products\/laura_mercier_Eye_Basics_Primer_Linen_7E_7E_7E12336475-2.png?v=1667501207","\/\/www.lauramercier.com\/cdn\/shop\/products\/laura_mercier_Eye_Basics_Primer_Peach_7E_7E_7E12336479-2.png?v=1667501223","\/\/www.lauramercier.com\/cdn\/shop\/products\/laura_mercier_Eye_Basics_Primer_Eyebright_7E_7E_7E12336480-2.png?v=1667501239"],"featured_image":"\/\/www.lauramercier.com\/cdn\/shop\/products\/eye-basics-primer-eye-basic-primer-wheat-silo-3k.png?v=1666818772","options":["Color"],"media":[{"alt":"Wheat","id":31385427411183,"position":1,"preview_image":{"aspect_ratio":1.0,"height":3000,"width":3000,"src":"\/\/www.lauramercier.com\/cdn\/shop\/products\/eye-basics-primer-eye-basic-primer-wheat-silo-3k.png?v=1666818772"},"aspect_ratio":1.0,"height":3000,"media_type":"image","src":"\/\/www.lauramercier.com\/cdn\/shop\/products\/eye-basics-primer-eye-basic-primer-wheat-silo-3k.png?v=1666818772","width":3000},{"alt":"Flax","id":31385432948975,"position":2,"preview_image":{"aspect_ratio":1.0,"height":3000,"width":3000,"src":"\/\/www.lauramercier.com\/cdn\/shop\/products\/eye-basics-primer-eye-basic-primer-flax-silo-3k.png?v=1666818772"},"aspect_ratio":1.0,"height":3000,"media_type":"image","src":"\/\/www.lauramercier.com\/cdn\/shop\/products\/eye-basics-primer-eye-basic-primer-flax-silo-3k.png?v=1666818772","width":3000},{"alt":"Linen","id":31385452249327,"position":3,"preview_image":{"aspect_ratio":1.0,"height":3000,"width":3000,"src":"\/\/www.lauramercier.com\/cdn\/shop\/products\/eye-basics-primer-eye-basic-primer-linen-silo-3k.png?v=1666818772"},"aspect_ratio":1.0,"height":3000,"media_type":"image","src":"\/\/www.lauramercier.com\/cdn\/shop\/products\/eye-basics-primer-eye-basic-primer-linen-silo-3k.png?v=1666818772","width":3000},{"alt":"Eyebright","id":31385457262831,"position":4,"preview_image":{"aspect_ratio":1.0,"height":3000,"width":3000,"src":"\/\/www.lauramercier.com\/cdn\/shop\/products\/eye-basics-primer-eye-basic-primer-eyebright-silo-3k.png?v=1666818772"},"aspect_ratio":1.0,"height":3000,"media_type":"image","src":"\/\/www.lauramercier.com\/cdn\/shop\/products\/eye-basics-primer-eye-basic-primer-eyebright-silo-3k.png?v=1666818772","width":3000},{"alt":"Buff","id":31385430622447,"position":5,"preview_image":{"aspect_ratio":1.0,"height":3000,"width":3000,"src":"\/\/www.lauramercier.com\/cdn\/shop\/products\/eye-basics-primer-eye-basic-primer-buff-silo-3k.png?v=1666818772"},"aspect_ratio":1.0,"height":3000,"media_type":"image","src":"\/\/www.lauramercier.com\/cdn\/shop\/products\/eye-basics-primer-eye-basic-primer-buff-silo-3k.png?v=1666818772","width":3000},{"alt":"Peach","id":31385455001839,"position":6,"preview_image":{"aspect_ratio":1.0,"height":3000,"width":3000,"src":"\/\/www.lauramercier.com\/cdn\/shop\/products\/eye-basics-primer-eye-basic-primer-peach-silo-3k.png?v=1666818772"},"aspect_ratio":1.0,"height":3000,"media_type":"image","src":"\/\/www.lauramercier.com\/cdn\/shop\/products\/eye-basics-primer-eye-basic-primer-peach-silo-3k.png?v=1666818772","width":3000},{"alt":"Wheat","id":31282917605615,"position":7,"preview_image":{"aspect_ratio":1.0,"height":555,"width":555,"src":"\/\/www.lauramercier.com\/cdn\/shop\/products\/laura_mercier_Eye_Basics_Primer_Wheat_12336474-1.png?v=1666818772"},"aspect_ratio":1.0,"height":555,"media_type":"image","src":"\/\/www.lauramercier.com\/cdn\/shop\/products\/laura_mercier_Eye_Basics_Primer_Wheat_12336474-1.png?v=1666818772","width":555},{"alt":"Linen","id":31282918097135,"position":8,"preview_image":{"aspect_ratio":1.0,"height":555,"width":555,"src":"\/\/www.lauramercier.com\/cdn\/shop\/products\/laura_mercier_Eye_Basics_Primer_Linen_12336475-1.png?v=1666818772"},"aspect_ratio":1.0,"height":555,"media_type":"image","src":"\/\/www.lauramercier.com\/cdn\/shop\/products\/laura_mercier_Eye_Basics_Primer_Linen_12336475-1.png?v=1666818772","width":555},{"alt":"Peach","id":31282918621423,"position":9,"preview_image":{"aspect_ratio":1.0,"height":555,"width":555,"src":"\/\/www.lauramercier.com\/cdn\/shop\/products\/laura_mercier_Eye_Basics_Primer_Peach_12336479-1.png?v=1666818772"},"aspect_ratio":1.0,"height":555,"media_type":"image","src":"\/\/www.lauramercier.com\/cdn\/shop\/products\/laura_mercier_Eye_Basics_Primer_Peach_12336479-1.png?v=1666818772","width":555},{"alt":"Eyebright","id":31282919473391,"position":10,"preview_image":{"aspect_ratio":1.0,"height":555,"width":555,"src":"\/\/www.lauramercier.com\/cdn\/shop\/products\/laura_mercier_Eye_Basics_Primer_Eyebright_12336480-1.png?v=1666818772"},"aspect_ratio":1.0,"height":555,"media_type":"image","src":"\/\/www.lauramercier.com\/cdn\/shop\/products\/laura_mercier_Eye_Basics_Primer_Eyebright_12336480-1.png?v=1666818772","width":555},{"alt":"Wheat","id":31444033077487,"position":11,"preview_image":{"aspect_ratio":1.0,"height":555,"width":555,"src":"\/\/www.lauramercier.com\/cdn\/shop\/products\/laura_mercier_Eye_Basics_Primer_Wheat_7E_7E_7E12336474-2.png?v=1667501176"},"aspect_ratio":1.0,"height":555,"media_type":"image","src":"\/\/www.lauramercier.com\/cdn\/shop\/products\/laura_mercier_Eye_Basics_Primer_Wheat_7E_7E_7E12336474-2.png?v=1667501176","width":555},{"alt":"Flax","id":31444035141871,"position":12,"preview_image":{"aspect_ratio":1.0,"height":555,"width":555,"src":"\/\/www.lauramercier.com\/cdn\/shop\/products\/laura_mercier_Eye_Basics_Primer_Flax_7E_7E_7E12336478-2.png?v=1667501191"},"aspect_ratio":1.0,"height":555,"media_type":"image","src":"\/\/www.lauramercier.com\/cdn\/shop\/products\/laura_mercier_Eye_Basics_Primer_Flax_7E_7E_7E12336478-2.png?v=1667501191","width":555},{"alt":"Linen","id":31444036583663,"position":13,"preview_image":{"aspect_ratio":1.0,"height":555,"width":555,"src":"\/\/www.lauramercier.com\/cdn\/shop\/products\/laura_mercier_Eye_Basics_Primer_Linen_7E_7E_7E12336475-2.png?v=1667501207"},"aspect_ratio":1.0,"height":555,"media_type":"image","src":"\/\/www.lauramercier.com\/cdn\/shop\/products\/laura_mercier_Eye_Basics_Primer_Linen_7E_7E_7E12336475-2.png?v=1667501207","width":555},{"alt":"Peach","id":31444038156527,"position":14,"preview_image":{"aspect_ratio":1.0,"height":555,"width":555,"src":"\/\/www.lauramercier.com\/cdn\/shop\/products\/laura_mercier_Eye_Basics_Primer_Peach_7E_7E_7E12336479-2.png?v=1667501223"},"aspect_ratio":1.0,"height":555,"media_type":"image","src":"\/\/www.lauramercier.com\/cdn\/shop\/products\/laura_mercier_Eye_Basics_Primer_Peach_7E_7E_7E12336479-2.png?v=1667501223","width":555},{"alt":"Eyebright","id":31444039401711,"position":15,"preview_image":{"aspect_ratio":1.0,"height":555,"width":555,"src":"\/\/www.lauramercier.com\/cdn\/shop\/products\/laura_mercier_Eye_Basics_Primer_Eyebright_7E_7E_7E12336480-2.png?v=1667501239"},"aspect_ratio":1.0,"height":555,"media_type":"image","src":"\/\/www.lauramercier.com\/cdn\/shop\/products\/laura_mercier_Eye_Basics_Primer_Eyebright_7E_7E_7E12336480-2.png?v=1667501239","width":555}],"requires_selling_plan":false,"selling_plan_groups":[],"content":"\u003cp\u003eThis unique, versatile cream primes eyelids to provide the perfect canvas for any eye look. Wear under powder eye shadow to create a uniform base, help prevent creasing, extend color wear and enhance the intensity of eye shadow on the lids. Or wear alone as a \"foundation for lids\" to camouflage imperfections for a flawless nude eye.\u003cbr\u003e\n\u003cbr\u003e\nThe longwearing, medium coverage primer formulation helps cover redness, veins and other discolorations. Infused with a luxurious blend of botanicals and other skin-friendly ingredients, this exquisite essential helps soothe and protect the delicate skin of your eyelids. Its creamy, lightweight texture offers ultimate flawlessness: it blends easily, is crease-resistant and won't slide off lids. \u003c\/p\u003e\n\n\u003cp\u003e\u003cstrong\u003eTwo shades are special color correctors:\u003c\/strong\u003e\u003cbr\u003e\n•Use Peach for brightening and lightening, and to correct the look of sallow skin.\u003cbr\u003e\n•Use Eyebright to tone down purple and pink hues on the eyelids. \u003c\/p\u003e\n\n\u003cp\u003e\u003cstrong\u003eFormulation Details\u003c\/strong\u003e\u003cbr\u003e\n•Non-comedogenic.\u003cbr\u003e\n•Dermatologist and ophthalmologist-tested.\u003c\/p\u003e"}
eyJpZCI6Nzg4MjY4NTAyMjQ0NywidGl0bGUiOiJFeWUgQmFzaWNzIFByaW1lciIsImhhbmRsZSI6ImV5ZS1iYXNpY3MtcHJpbWVyIiwiZGVzY3JpcHRpb24iOiJcdTAwM2NwXHUwMDNlVGhpcyB1bmlxdWUsIHZlcnNhdGlsZSBjcmVhbSBwcmltZXMgZXllbGlkcyB0byBwcm92aWRlIHRoZSBwZXJmZWN0IGNhbnZhcyBmb3IgYW55IGV5ZSBsb29rLiBXZWFyIHVuZGVyIHBvd2RlciBleWUgc2hhZG93IHRvIGNyZWF0ZSBhIHVuaWZvcm0gYmFzZSwgaGVscCBwcmV2ZW50IGNyZWFzaW5nLCBleHRlbmQgY29sb3Igd2VhciBhbmQgZW5oYW5jZSB0aGUgaW50ZW5zaXR5IG9mIGV5ZSBzaGFkb3cgb24gdGhlIGxpZHMuIE9yIHdlYXIgYWxvbmUgYXMgYSBcImZvdW5kYXRpb24gZm9yIGxpZHNcIiB0byBjYW1vdWZsYWdlIGltcGVyZmVjdGlvbnMgZm9yIGEgZmxhd2xlc3MgbnVkZSBleWUuXHUwMDNjYnJcdTAwM2Vcblx1MDAzY2JyXHUwMDNlXG5UaGUgbG9uZ3dlYXJpbmcsIG1lZGl1bSBjb3ZlcmFnZSBwcmltZXIgIGZvcm11bGF0aW9uIGhlbHBzIGNvdmVyIHJlZG5lc3MsIHZlaW5zIGFuZCBvdGhlciBkaXNjb2xvcmF0aW9ucy4gSW5mdXNlZCB3aXRoIGEgbHV4dXJpb3VzIGJsZW5kIG9mIGJvdGFuaWNhbHMgYW5kIG90aGVyIHNraW4tZnJpZW5kbHkgaW5ncmVkaWVudHMsIHRoaXMgZXhxdWlzaXRlIGVzc2VudGlhbCBoZWxwcyBzb290aGUgYW5kIHByb3RlY3QgdGhlIGRlbGljYXRlIHNraW4gb2YgeW91ciBleWVsaWRzLiBJdHMgY3JlYW15LCBsaWdodHdlaWdodCB0ZXh0dXJlIG9mZmVycyB1bHRpbWF0ZSBmbGF3bGVzc25lc3M6IGl0IGJsZW5kcyBlYXNpbHksIGlzIGNyZWFzZS1yZXNpc3RhbnQgYW5kIHdvbid0IHNsaWRlIG9mZiBsaWRzLiBcdTAwM2NcL3BcdTAwM2VcblxuXHUwMDNjcFx1MDAzZVx1MDAzY3N0cm9uZ1x1MDAzZVR3byBzaGFkZXMgYXJlIHNwZWNpYWwgY29sb3IgY29ycmVjdG9yczpcdTAwM2NcL3N0cm9uZ1x1MDAzZVx1MDAzY2JyXHUwMDNlXG7igKJVc2UgUGVhY2ggZm9yIGJyaWdodGVuaW5nIGFuZCBsaWdodGVuaW5nLCBhbmQgdG8gY29ycmVjdCB0aGUgbG9vayBvZiBzYWxsb3cgc2tpbi5cdTAwM2Niclx1MDAzZVxu4oCiVXNlIEV5ZWJyaWdodCB0byB0b25lIGRvd24gcHVycGxlIGFuZCBwaW5rIGh1ZXMgb24gdGhlIGV5ZWxpZHMuIFx1MDAzY1wvcFx1MDAzZVxuXG5cdTAwM2NwXHUwMDNlXHUwMDNjc3Ryb25nXHUwMDNlRm9ybXVsYXRpb24gRGV0YWlsc1x1MDAzY1wvc3Ryb25nXHUwMDNlXHUwMDNjYnJcdTAwM2VcbuKAok5vbi1jb21lZG9nZW5pYy5cdTAwM2Niclx1MDAzZVxu4oCiRGVybWF0b2xvZ2lzdCBhbmQgb3BodGhhbG1vbG9naXN0LXRlc3RlZC5cdTAwM2NcL3BcdTAwM2UiLCJwdWJsaXNoZWRfYXQiOiIyMDIzLTAxLTA1VDE3OjE0OjU0LTA1OjAwIiwiY3JlYXRlZF9hdCI6IjIwMjItMTAtMTJUMTk6MDM6NDEtMDQ6MDAiLCJ2ZW5kb3IiOiJMYXVyYSBNZXJjaWVyIC0gVVMiLCJ0eXBlIjoiUHJpbWVyIiwidGFncyI6WyIxMDEyMjAyMi1pbXBvcnQiLCJFeWUiLCJFeWUgQmFzaWNzIiwiRXllIExpbmVyIiwiRlx1MDAyNkYiLCJKYXBhbiBpbiBCbG9vbSIsIk1ha2V1cCIsIk5vdCBIb2xpZGF5IiwiT3RoZXJzIC0gTWFrZXVwIEV5ZSIsIlN1YnNjcmlwdGlvbiIsIlRpZ2h0bGluZSJdLCJwcmljZSI6MjgwMCwicHJpY2VfbWluIjoyODAwLCJwcmljZV9tYXgiOjI4MDAsImF2YWlsYWJsZSI6dHJ1ZSwicHJpY2VfdmFyaWVzIjpmYWxzZSwiY29tcGFyZV9hdF9wcmljZSI6bnVsbCwiY29tcGFyZV9hdF9wcmljZV9taW4iOjAsImNvbXBhcmVfYXRfcHJpY2VfbWF4IjowLCJjb21wYXJlX2F0X3ByaWNlX3ZhcmllcyI6ZmFsc2UsInZhcmlhbnRzIjpbeyJpZCI6NDM0ODY2NDQxNzUwODcsInRpdGxlIjoiV2hlYXQiLCJvcHRpb24xIjoiV2hlYXQiLCJvcHRpb24yIjpudWxsLCJvcHRpb24zIjpudWxsLCJza3UiOiI0MjEwNjgyNTEwMSIsInJlcXVpcmVzX3NoaXBwaW5nIjp0cnVlLCJ0YXhhYmxlIjp0cnVlLCJmZWF0dXJlZF9pbWFnZSI6eyJpZCI6Mzg4MDEwMzQ4MzgyNTUsInByb2R1Y3RfaWQiOjc4ODI2ODUwMjI0NDcsInBvc2l0aW9uIjoxLCJjcmVhdGVkX2F0IjoiMjAyMi0xMC0yNVQxMjoyNjozOC0wNDowMCIsInVwZGF0ZWRfYXQiOiIyMDIyLTEwLTI2VDE3OjEyOjUyLTA0OjAwIiwiYWx0IjoiV2hlYXQiLCJ3aWR0aCI6MzAwMCwiaGVpZ2h0IjozMDAwLCJzcmMiOiJcL1wvd3d3LmxhdXJhbWVyY2llci5jb21cL2Nkblwvc2hvcFwvcHJvZHVjdHNcL2V5ZS1iYXNpY3MtcHJpbWVyLWV5ZS1iYXNpYy1wcmltZXItd2hlYXQtc2lsby0zay5wbmc/dj0xNjY2ODE4NzcyIiwidmFyaWFudF9pZHMiOls0MzQ4NjY0NDE3NTA4N119LCJhdmFpbGFibGUiOmZhbHNlLCJuYW1lIjoiRXllIEJhc2ljcyBQcmltZXIgLSBXaGVhdCIsInB1YmxpY190aXRsZSI6IldoZWF0Iiwib3B0aW9ucyI6WyJXaGVhdCJdLCJwcmljZSI6MjgwMCwid2VpZ2h0IjoyOSwiY29tcGFyZV9hdF9wcmljZSI6bnVsbCwiaW52ZW50b3J5X21hbmFnZW1lbnQiOiJzaG9waWZ5IiwiYmFyY29kZSI6IjczNjE1MDA2ODI1NSIsImZlYXR1cmVkX21lZGlhIjp7ImFsdCI6IldoZWF0IiwiaWQiOjMxMzg1NDI3NDExMTgzLCJwb3NpdGlvbiI6MSwicHJldmlld19pbWFnZSI6eyJhc3BlY3RfcmF0aW8iOjEuMCwiaGVpZ2h0IjozMDAwLCJ3aWR0aCI6MzAwMCwic3JjIjoiXC9cL3d3dy5sYXVyYW1lcmNpZXIuY29tXC9jZG5cL3Nob3BcL3Byb2R1Y3RzXC9leWUtYmFzaWNzLXByaW1lci1leWUtYmFzaWMtcHJpbWVyLXdoZWF0LXNpbG8tM2sucG5nP3Y9MTY2NjgxODc3MiJ9fSwicmVxdWlyZXNfc2VsbGluZ19wbGFuIjpmYWxzZSwic2VsbGluZ19wbGFuX2FsbG9jYXRpb25zIjpbXSwicXVhbnRpdHlfcnVsZSI6eyJtaW4iOjEsIm1heCI6bnVsbCwiaW5jcmVtZW50IjoxfX0seyJpZCI6NDM0ODY2NDQyMDc4NTUsInRpdGxlIjoiQnVmZiIsIm9wdGlvbjEiOiJCdWZmIiwib3B0aW9uMiI6bnVsbCwib3B0aW9uMyI6bnVsbCwic2t1IjoiNDIxMDY4MzQxMDEiLCJyZXF1aXJlc19zaGlwcGluZyI6dHJ1ZSwidGF4YWJsZSI6dHJ1ZSwiZmVhdHVyZWRfaW1hZ2UiOnsiaWQiOjM4ODAxMDM4MDE2NzUxLCJwcm9kdWN0X2lkIjo3ODgyNjg1MDIyNDQ3LCJwb3NpdGlvbiI6NSwiY3JlYXRlZF9hdCI6IjIwMjItMTAtMjVUMTI6Mjc6NDQtMDQ6MDAiLCJ1cGRhdGVkX2F0IjoiMjAyMi0xMC0yNlQxNzoxMjo1Mi0wNDowMCIsImFsdCI6IkJ1ZmYiLCJ3aWR0aCI6MzAwMCwiaGVpZ2h0IjozMDAwLCJzcmMiOiJcL1wvd3d3LmxhdXJhbWVyY2llci5jb21cL2Nkblwvc2hvcFwvcHJvZHVjdHNcL2V5ZS1iYXNpY3MtcHJpbWVyLWV5ZS1iYXNpYy1wcmltZXItYnVmZi1zaWxvLTNrLnBuZz92PTE2NjY4MTg3NzIiLCJ2YXJpYW50X2lkcyI6WzQzNDg2NjQ0MjA3ODU1XX0sImF2YWlsYWJsZSI6ZmFsc2UsIm5hbWUiOiJFeWUgQmFzaWNzIFByaW1lciAtIEJ1ZmYiLCJwdWJsaWNfdGl0bGUiOiJCdWZmIiwib3B0aW9ucyI6WyJCdWZmIl0sInByaWNlIjoyODAwLCJ3ZWlnaHQiOjMyLCJjb21wYXJlX2F0X3ByaWNlIjpudWxsLCJpbnZlbnRvcnlfbWFuYWdlbWVudCI6InNob3BpZnkiLCJiYXJjb2RlIjoiNzM2MTUwMDY4MzQ3IiwiZmVhdHVyZWRfbWVkaWEiOnsiYWx0IjoiQnVmZiIsImlkIjozMTM4NTQzMDYyMjQ0NywicG9zaXRpb24iOjUsInByZXZpZXdfaW1hZ2UiOnsiYXNwZWN0X3JhdGlvIjoxLjAsImhlaWdodCI6MzAwMCwid2lkdGgiOjMwMDAsInNyYyI6IlwvXC93d3cubGF1cmFtZXJjaWVyLmNvbVwvY2RuXC9zaG9wXC9wcm9kdWN0c1wvZXllLWJhc2ljcy1wcmltZXItZXllLWJhc2ljLXByaW1lci1idWZmLXNpbG8tM2sucG5nP3Y9MTY2NjgxODc3MiJ9fSwicmVxdWlyZXNfc2VsbGluZ19wbGFuIjpmYWxzZSwic2VsbGluZ19wbGFuX2FsbG9jYXRpb25zIjpbXSwicXVhbnRpdHlfcnVsZSI6eyJtaW4iOjEsIm1heCI6bnVsbCwiaW5jcmVtZW50IjoxfX0seyJpZCI6NDM0ODY2NDQyNDA2MjMsInRpdGxlIjoiRmxheCIsIm9wdGlvbjEiOiJGbGF4Iiwib3B0aW9uMiI6bnVsbCwib3B0aW9uMyI6bnVsbCwic2t1IjoiNDIxMDY4MzcxMDEiLCJyZXF1aXJlc19zaGlwcGluZyI6dHJ1ZSwidGF4YWJsZSI6dHJ1ZSwiZmVhdHVyZWRfaW1hZ2UiOnsiaWQiOjM4ODAxMDQwMzQzMjc5LCJwcm9kdWN0X2lkIjo3ODgyNjg1MDIyNDQ3LCJwb3NpdGlvbiI6MiwiY3JlYXRlZF9hdCI6IjIwMjItMTAtMjVUMTI6Mjg6MjQtMDQ6MDAiLCJ1cGRhdGVkX2F0IjoiMjAyMi0xMC0yNlQxNzoxMjo1Mi0wNDowMCIsImFsdCI6IkZsYXgiLCJ3aWR0aCI6MzAwMCwiaGVpZ2h0IjozMDAwLCJzcmMiOiJcL1wvd3d3LmxhdXJhbWVyY2llci5jb21cL2Nkblwvc2hvcFwvcHJvZHVjdHNcL2V5ZS1iYXNpY3MtcHJpbWVyLWV5ZS1iYXNpYy1wcmltZXItZmxheC1zaWxvLTNrLnBuZz92PTE2NjY4MTg3NzIiLCJ2YXJpYW50X2lkcyI6WzQzNDg2NjQ0MjQwNjIzXX0sImF2YWlsYWJsZSI6dHJ1ZSwibmFtZSI6IkV5ZSBCYXNpY3MgUHJpbWVyIC0gRmxheCIsInB1YmxpY190aXRsZSI6IkZsYXgiLCJvcHRpb25zIjpbIkZsYXgiXSwicHJpY2UiOjI4MDAsIndlaWdodCI6MzQsImNvbXBhcmVfYXRfcHJpY2UiOm51bGwsImludmVudG9yeV9tYW5hZ2VtZW50Ijoic2hvcGlmeSIsImJhcmNvZGUiOiI3MzYxNTAwNjgzNzgiLCJmZWF0dXJlZF9tZWRpYSI6eyJhbHQiOiJGbGF4IiwiaWQiOjMxMzg1NDMyOTQ4OTc1LCJwb3NpdGlvbiI6MiwicHJldmlld19pbWFnZSI6eyJhc3BlY3RfcmF0aW8iOjEuMCwiaGVpZ2h0IjozMDAwLCJ3aWR0aCI6MzAwMCwic3JjIjoiXC9cL3d3dy5sYXVyYW1lcmNpZXIuY29tXC9jZG5cL3Nob3BcL3Byb2R1Y3RzXC9leWUtYmFzaWNzLXByaW1lci1leWUtYmFzaWMtcHJpbWVyLWZsYXgtc2lsby0zay5wbmc/dj0xNjY2ODE4NzcyIn19LCJyZXF1aXJlc19zZWxsaW5nX3BsYW4iOmZhbHNlLCJzZWxsaW5nX3BsYW5fYWxsb2NhdGlvbnMiOltdLCJxdWFudGl0eV9ydWxlIjp7Im1pbiI6MSwibWF4IjpudWxsLCJpbmNyZW1lbnQiOjF9fSx7ImlkIjo0MzQ4NjY0NDI3MzM5MSwidGl0bGUiOiJMaW5lbiIsIm9wdGlvbjEiOiJMaW5lbiIsIm9wdGlvbjIiOm51bGwsIm9wdGlvbjMiOm51bGwsInNrdSI6IjQyMTA2ODI4MTAxIiwicmVxdWlyZXNfc2hpcHBpbmciOnRydWUsInRheGFibGUiOnRydWUsImZlYXR1cmVkX2ltYWdlIjp7ImlkIjozODgwMTA1OTU0NTMyNywicHJvZHVjdF9pZCI6Nzg4MjY4NTAyMjQ0NywicG9zaXRpb24iOjMsImNyZWF0ZWRfYXQiOiIyMDIyLTEwLTI1VDEyOjM0OjAxLTA0OjAwIiwidXBkYXRlZF9hdCI6IjIwMjItMTAtMjZUMTc6MTI6NTItMDQ6MDAiLCJhbHQiOiJMaW5lbiIsIndpZHRoIjozMDAwLCJoZWlnaHQiOjMwMDAsInNyYyI6IlwvXC93d3cubGF1cmFtZXJjaWVyLmNvbVwvY2RuXC9zaG9wXC9wcm9kdWN0c1wvZXllLWJhc2ljcy1wcmltZXItZXllLWJhc2ljLXByaW1lci1saW5lbi1zaWxvLTNrLnBuZz92PTE2NjY4MTg3NzIiLCJ2YXJpYW50X2lkcyI6WzQzNDg2NjQ0MjczMzkxXX0sImF2YWlsYWJsZSI6ZmFsc2UsIm5hbWUiOiJFeWUgQmFzaWNzIFByaW1lciAtIExpbmVuIiwicHVibGljX3RpdGxlIjoiTGluZW4iLCJvcHRpb25zIjpbIkxpbmVuIl0sInByaWNlIjoyODAwLCJ3ZWlnaHQiOjMyLCJjb21wYXJlX2F0X3ByaWNlIjpudWxsLCJpbnZlbnRvcnlfbWFuYWdlbWVudCI6InNob3BpZnkiLCJiYXJjb2RlIjoiNzM2MTUwMDY4Mjg2IiwiZmVhdHVyZWRfbWVkaWEiOnsiYWx0IjoiTGluZW4iLCJpZCI6MzEzODU0NTIyNDkzMjcsInBvc2l0aW9uIjozLCJwcmV2aWV3X2ltYWdlIjp7ImFzcGVjdF9yYXRpbyI6MS4wLCJoZWlnaHQiOjMwMDAsIndpZHRoIjozMDAwLCJzcmMiOiJcL1wvd3d3LmxhdXJhbWVyY2llci5jb21cL2Nkblwvc2hvcFwvcHJvZHVjdHNcL2V5ZS1iYXNpY3MtcHJpbWVyLWV5ZS1iYXNpYy1wcmltZXItbGluZW4tc2lsby0zay5wbmc/dj0xNjY2ODE4NzcyIn19LCJyZXF1aXJlc19zZWxsaW5nX3BsYW4iOmZhbHNlLCJzZWxsaW5nX3BsYW5fYWxsb2NhdGlvbnMiOltdLCJxdWFudGl0eV9ydWxlIjp7Im1pbiI6MSwibWF4IjpudWxsLCJpbmNyZW1lbnQiOjF9fSx7ImlkIjo0MzQ4NjY0NDMwNjE1OSwidGl0bGUiOiJQZWFjaCIsIm9wdGlvbjEiOiJQZWFjaCIsIm9wdGlvbjIiOm51bGwsIm9wdGlvbjMiOm51bGwsInNrdSI6IjQyMTA2ODQwMTAxIiwicmVxdWlyZXNfc2hpcHBpbmciOnRydWUsInRheGFibGUiOnRydWUsImZlYXR1cmVkX2ltYWdlIjp7ImlkIjozODgwMTA2MjI2NTA3MSwicHJvZHVjdF9pZCI6Nzg4MjY4NTAyMjQ0NywicG9zaXRpb24iOjYsImNyZWF0ZWRfYXQiOiIyMDIyLTEwLTI1VDEyOjM0OjQxLTA0OjAwIiwidXBkYXRlZF9hdCI6IjIwMjItMTAtMjZUMTc6MTI6NTItMDQ6MDAiLCJhbHQiOiJQZWFjaCIsIndpZHRoIjozMDAwLCJoZWlnaHQiOjMwMDAsInNyYyI6IlwvXC93d3cubGF1cmFtZXJjaWVyLmNvbVwvY2RuXC9zaG9wXC9wcm9kdWN0c1wvZXllLWJhc2ljcy1wcmltZXItZXllLWJhc2ljLXByaW1lci1wZWFjaC1zaWxvLTNrLnBuZz92PTE2NjY4MTg3NzIiLCJ2YXJpYW50X2lkcyI6WzQzNDg2NjQ0MzA2MTU5XX0sImF2YWlsYWJsZSI6ZmFsc2UsIm5hbWUiOiJFeWUgQmFzaWNzIFByaW1lciAtIFBlYWNoIiwicHVibGljX3RpdGxlIjoiUGVhY2giLCJvcHRpb25zIjpbIlBlYWNoIl0sInByaWNlIjoyODAwLCJ3ZWlnaHQiOjMyLCJjb21wYXJlX2F0X3ByaWNlIjpudWxsLCJpbnZlbnRvcnlfbWFuYWdlbWVudCI6InNob3BpZnkiLCJiYXJjb2RlIjoiNzM2MTUwMDY4NDA4IiwiZmVhdHVyZWRfbWVkaWEiOnsiYWx0IjoiUGVhY2giLCJpZCI6MzEzODU0NTUwMDE4MzksInBvc2l0aW9uIjo2LCJwcmV2aWV3X2ltYWdlIjp7ImFzcGVjdF9yYXRpbyI6MS4wLCJoZWlnaHQiOjMwMDAsIndpZHRoIjozMDAwLCJzcmMiOiJcL1wvd3d3LmxhdXJhbWVyY2llci5jb21cL2Nkblwvc2hvcFwvcHJvZHVjdHNcL2V5ZS1iYXNpY3MtcHJpbWVyLWV5ZS1iYXNpYy1wcmltZXItcGVhY2gtc2lsby0zay5wbmc/dj0xNjY2ODE4NzcyIn19LCJyZXF1aXJlc19zZWxsaW5nX3BsYW4iOmZhbHNlLCJzZWxsaW5nX3BsYW5fYWxsb2NhdGlvbnMiOltdLCJxdWFudGl0eV9ydWxlIjp7Im1pbiI6MSwibWF4IjpudWxsLCJpbmNyZW1lbnQiOjF9fSx7ImlkIjo0MzQ4NjY0NDMzODkyNywidGl0bGUiOiJFeWVicmlnaHQiLCJvcHRpb24xIjoiRXllYnJpZ2h0Iiwib3B0aW9uMiI6bnVsbCwib3B0aW9uMyI6bnVsbCwic2t1IjoiNDIxMDY4NDMxMDEiLCJyZXF1aXJlc19zaGlwcGluZyI6dHJ1ZSwidGF4YWJsZSI6dHJ1ZSwiZmVhdHVyZWRfaW1hZ2UiOnsiaWQiOjM4ODAxMDY0NTI2MDYzLCJwcm9kdWN0X2lkIjo3ODgyNjg1MDIyNDQ3LCJwb3NpdGlvbiI6NCwiY3JlYXRlZF9hdCI6IjIwMjItMTAtMjVUMTI6MzU6MzQtMDQ6MDAiLCJ1cGRhdGVkX2F0IjoiMjAyMi0xMC0yNlQxNzoxMjo1Mi0wNDowMCIsImFsdCI6IkV5ZWJyaWdodCIsIndpZHRoIjozMDAwLCJoZWlnaHQiOjMwMDAsInNyYyI6IlwvXC93d3cubGF1cmFtZXJjaWVyLmNvbVwvY2RuXC9zaG9wXC9wcm9kdWN0c1wvZXllLWJhc2ljcy1wcmltZXItZXllLWJhc2ljLXByaW1lci1leWVicmlnaHQtc2lsby0zay5wbmc/dj0xNjY2ODE4NzcyIiwidmFyaWFudF9pZHMiOls0MzQ4NjY0NDMzODkyN119LCJhdmFpbGFibGUiOnRydWUsIm5hbWUiOiJFeWUgQmFzaWNzIFByaW1lciAtIEV5ZWJyaWdodCIsInB1YmxpY190aXRsZSI6IkV5ZWJyaWdodCIsIm9wdGlvbnMiOlsiRXllYnJpZ2h0Il0sInByaWNlIjoyODAwLCJ3ZWlnaHQiOjMyLCJjb21wYXJlX2F0X3ByaWNlIjpudWxsLCJpbnZlbnRvcnlfbWFuYWdlbWVudCI6InNob3BpZnkiLCJiYXJjb2RlIjoiNzM2MTUwMDY4NDM5IiwiZmVhdHVyZWRfbWVkaWEiOnsiYWx0IjoiRXllYnJpZ2h0IiwiaWQiOjMxMzg1NDU3MjYyODMxLCJwb3NpdGlvbiI6NCwicHJldmlld19pbWFnZSI6eyJhc3BlY3RfcmF0aW8iOjEuMCwiaGVpZ2h0IjozMDAwLCJ3aWR0aCI6MzAwMCwic3JjIjoiXC9cL3d3dy5sYXVyYW1lcmNpZXIuY29tXC9jZG5cL3Nob3BcL3Byb2R1Y3RzXC9leWUtYmFzaWNzLXByaW1lci1leWUtYmFzaWMtcHJpbWVyLWV5ZWJyaWdodC1zaWxvLTNrLnBuZz92PTE2NjY4MTg3NzIifX0sInJlcXVpcmVzX3NlbGxpbmdfcGxhbiI6ZmFsc2UsInNlbGxpbmdfcGxhbl9hbGxvY2F0aW9ucyI6W10sInF1YW50aXR5X3J1bGUiOnsibWluIjoxLCJtYXgiOm51bGwsImluY3JlbWVudCI6MX19XSwiaW1hZ2VzIjpbIlwvXC93d3cubGF1cmFtZXJjaWVyLmNvbVwvY2RuXC9zaG9wXC9wcm9kdWN0c1wvZXllLWJhc2ljcy1wcmltZXItZXllLWJhc2ljLXByaW1lci13aGVhdC1zaWxvLTNrLnBuZz92PTE2NjY4MTg3NzIiLCJcL1wvd3d3LmxhdXJhbWVyY2llci5jb21cL2Nkblwvc2hvcFwvcHJvZHVjdHNcL2V5ZS1iYXNpY3MtcHJpbWVyLWV5ZS1iYXNpYy1wcmltZXItZmxheC1zaWxvLTNrLnBuZz92PTE2NjY4MTg3NzIiLCJcL1wvd3d3LmxhdXJhbWVyY2llci5jb21cL2Nkblwvc2hvcFwvcHJvZHVjdHNcL2V5ZS1iYXNpY3MtcHJpbWVyLWV5ZS1iYXNpYy1wcmltZXItbGluZW4tc2lsby0zay5wbmc/dj0xNjY2ODE4NzcyIiwiXC9cL3d3dy5sYXVyYW1lcmNpZXIuY29tXC9jZG5cL3Nob3BcL3Byb2R1Y3RzXC9leWUtYmFzaWNzLXByaW1lci1leWUtYmFzaWMtcHJpbWVyLWV5ZWJyaWdodC1zaWxvLTNrLnBuZz92PTE2NjY4MTg3NzIiLCJcL1wvd3d3LmxhdXJhbWVyY2llci5jb21cL2Nkblwvc2hvcFwvcHJvZHVjdHNcL2V5ZS1iYXNpY3MtcHJpbWVyLWV5ZS1iYXNpYy1wcmltZXItYnVmZi1zaWxvLTNrLnBuZz92PTE2NjY4MTg3NzIiLCJcL1wvd3d3LmxhdXJhbWVyY2llci5jb21cL2Nkblwvc2hvcFwvcHJvZHVjdHNcL2V5ZS1iYXNpY3MtcHJpbWVyLWV5ZS1iYXNpYy1wcmltZXItcGVhY2gtc2lsby0zay5wbmc/dj0xNjY2ODE4NzcyIiwiXC9cL3d3dy5sYXVyYW1lcmNpZXIuY29tXC9jZG5cL3Nob3BcL3Byb2R1Y3RzXC9sYXVyYV9tZXJjaWVyX0V5ZV9CYXNpY3NfUHJpbWVyX1doZWF0XzEyMzM2NDc0LTEucG5nP3Y9MTY2NjgxODc3MiIsIlwvXC93d3cubGF1cmFtZXJjaWVyLmNvbVwvY2RuXC9zaG9wXC9wcm9kdWN0c1wvbGF1cmFfbWVyY2llcl9FeWVfQmFzaWNzX1ByaW1lcl9MaW5lbl8xMjMzNjQ3NS0xLnBuZz92PTE2NjY4MTg3NzIiLCJcL1wvd3d3LmxhdXJhbWVyY2llci5jb21cL2Nkblwvc2hvcFwvcHJvZHVjdHNcL2xhdXJhX21lcmNpZXJfRXllX0Jhc2ljc19QcmltZXJfUGVhY2hfMTIzMzY0NzktMS5wbmc/dj0xNjY2ODE4NzcyIiwiXC9cL3d3dy5sYXVyYW1lcmNpZXIuY29tXC9jZG5cL3Nob3BcL3Byb2R1Y3RzXC9sYXVyYV9tZXJjaWVyX0V5ZV9CYXNpY3NfUHJpbWVyX0V5ZWJyaWdodF8xMjMzNjQ4MC0xLnBuZz92PTE2NjY4MTg3NzIiLCJcL1wvd3d3LmxhdXJhbWVyY2llci5jb21cL2Nkblwvc2hvcFwvcHJvZHVjdHNcL2xhdXJhX21lcmNpZXJfRXllX0Jhc2ljc19QcmltZXJfV2hlYXRfN0VfN0VfN0UxMjMzNjQ3NC0yLnBuZz92PTE2Njc1MDExNzYiLCJcL1wvd3d3LmxhdXJhbWVyY2llci5jb21cL2Nkblwvc2hvcFwvcHJvZHVjdHNcL2xhdXJhX21lcmNpZXJfRXllX0Jhc2ljc19QcmltZXJfRmxheF83RV83RV83RTEyMzM2NDc4LTIucG5nP3Y9MTY2NzUwMTE5MSIsIlwvXC93d3cubGF1cmFtZXJjaWVyLmNvbVwvY2RuXC9zaG9wXC9wcm9kdWN0c1wvbGF1cmFfbWVyY2llcl9FeWVfQmFzaWNzX1ByaW1lcl9MaW5lbl83RV83RV83RTEyMzM2NDc1LTIucG5nP3Y9MTY2NzUwMTIwNyIsIlwvXC93d3cubGF1cmFtZXJjaWVyLmNvbVwvY2RuXC9zaG9wXC9wcm9kdWN0c1wvbGF1cmFfbWVyY2llcl9FeWVfQmFzaWNzX1ByaW1lcl9QZWFjaF83RV83RV83RTEyMzM2NDc5LTIucG5nP3Y9MTY2NzUwMTIyMyIsIlwvXC93d3cubGF1cmFtZXJjaWVyLmNvbVwvY2RuXC9zaG9wXC9wcm9kdWN0c1wvbGF1cmFfbWVyY2llcl9FeWVfQmFzaWNzX1ByaW1lcl9FeWVicmlnaHRfN0VfN0VfN0UxMjMzNjQ4MC0yLnBuZz92PTE2Njc1MDEyMzkiXSwiZmVhdHVyZWRfaW1hZ2UiOiJcL1wvd3d3LmxhdXJhbWVyY2llci5jb21cL2Nkblwvc2hvcFwvcHJvZHVjdHNcL2V5ZS1iYXNpY3MtcHJpbWVyLWV5ZS1iYXNpYy1wcmltZXItd2hlYXQtc2lsby0zay5wbmc/dj0xNjY2ODE4NzcyIiwib3B0aW9ucyI6WyJDb2xvciJdLCJtZWRpYSI6W3siYWx0IjoiV2hlYXQiLCJpZCI6MzEzODU0Mjc0MTExODMsInBvc2l0aW9uIjoxLCJwcmV2aWV3X2ltYWdlIjp7ImFzcGVjdF9yYXRpbyI6MS4wLCJoZWlnaHQiOjMwMDAsIndpZHRoIjozMDAwLCJzcmMiOiJcL1wvd3d3LmxhdXJhbWVyY2llci5jb21cL2Nkblwvc2hvcFwvcHJvZHVjdHNcL2V5ZS1iYXNpY3MtcHJpbWVyLWV5ZS1iYXNpYy1wcmltZXItd2hlYXQtc2lsby0zay5wbmc/dj0xNjY2ODE4NzcyIn0sImFzcGVjdF9yYXRpbyI6MS4wLCJoZWlnaHQiOjMwMDAsIm1lZGlhX3R5cGUiOiJpbWFnZSIsInNyYyI6IlwvXC93d3cubGF1cmFtZXJjaWVyLmNvbVwvY2RuXC9zaG9wXC9wcm9kdWN0c1wvZXllLWJhc2ljcy1wcmltZXItZXllLWJhc2ljLXByaW1lci13aGVhdC1zaWxvLTNrLnBuZz92PTE2NjY4MTg3NzIiLCJ3aWR0aCI6MzAwMH0seyJhbHQiOiJGbGF4IiwiaWQiOjMxMzg1NDMyOTQ4OTc1LCJwb3NpdGlvbiI6MiwicHJldmlld19pbWFnZSI6eyJhc3BlY3RfcmF0aW8iOjEuMCwiaGVpZ2h0IjozMDAwLCJ3aWR0aCI6MzAwMCwic3JjIjoiXC9cL3d3dy5sYXVyYW1lcmNpZXIuY29tXC9jZG5cL3Nob3BcL3Byb2R1Y3RzXC9leWUtYmFzaWNzLXByaW1lci1leWUtYmFzaWMtcHJpbWVyLWZsYXgtc2lsby0zay5wbmc/dj0xNjY2ODE4NzcyIn0sImFzcGVjdF9yYXRpbyI6MS4wLCJoZWlnaHQiOjMwMDAsIm1lZGlhX3R5cGUiOiJpbWFnZSIsInNyYyI6IlwvXC93d3cubGF1cmFtZXJjaWVyLmNvbVwvY2RuXC9zaG9wXC9wcm9kdWN0c1wvZXllLWJhc2ljcy1wcmltZXItZXllLWJhc2ljLXByaW1lci1mbGF4LXNpbG8tM2sucG5nP3Y9MTY2NjgxODc3MiIsIndpZHRoIjozMDAwfSx7ImFsdCI6IkxpbmVuIiwiaWQiOjMxMzg1NDUyMjQ5MzI3LCJwb3NpdGlvbiI6MywicHJldmlld19pbWFnZSI6eyJhc3BlY3RfcmF0aW8iOjEuMCwiaGVpZ2h0IjozMDAwLCJ3aWR0aCI6MzAwMCwic3JjIjoiXC9cL3d3dy5sYXVyYW1lcmNpZXIuY29tXC9jZG5cL3Nob3BcL3Byb2R1Y3RzXC9leWUtYmFzaWNzLXByaW1lci1leWUtYmFzaWMtcHJpbWVyLWxpbmVuLXNpbG8tM2sucG5nP3Y9MTY2NjgxODc3MiJ9LCJhc3BlY3RfcmF0aW8iOjEuMCwiaGVpZ2h0IjozMDAwLCJtZWRpYV90eXBlIjoiaW1hZ2UiLCJzcmMiOiJcL1wvd3d3LmxhdXJhbWVyY2llci5jb21cL2Nkblwvc2hvcFwvcHJvZHVjdHNcL2V5ZS1iYXNpY3MtcHJpbWVyLWV5ZS1iYXNpYy1wcmltZXItbGluZW4tc2lsby0zay5wbmc/dj0xNjY2ODE4NzcyIiwid2lkdGgiOjMwMDB9LHsiYWx0IjoiRXllYnJpZ2h0IiwiaWQiOjMxMzg1NDU3MjYyODMxLCJwb3NpdGlvbiI6NCwicHJldmlld19pbWFnZSI6eyJhc3BlY3RfcmF0aW8iOjEuMCwiaGVpZ2h0IjozMDAwLCJ3aWR0aCI6MzAwMCwic3JjIjoiXC9cL3d3dy5sYXVyYW1lcmNpZXIuY29tXC9jZG5cL3Nob3BcL3Byb2R1Y3RzXC9leWUtYmFzaWNzLXByaW1lci1leWUtYmFzaWMtcHJpbWVyLWV5ZWJyaWdodC1zaWxvLTNrLnBuZz92PTE2NjY4MTg3NzIifSwiYXNwZWN0X3JhdGlvIjoxLjAsImhlaWdodCI6MzAwMCwibWVkaWFfdHlwZSI6ImltYWdlIiwic3JjIjoiXC9cL3d3dy5sYXVyYW1lcmNpZXIuY29tXC9jZG5cL3Nob3BcL3Byb2R1Y3RzXC9leWUtYmFzaWNzLXByaW1lci1leWUtYmFzaWMtcHJpbWVyLWV5ZWJyaWdodC1zaWxvLTNrLnBuZz92PTE2NjY4MTg3NzIiLCJ3aWR0aCI6MzAwMH0seyJhbHQiOiJCdWZmIiwiaWQiOjMxMzg1NDMwNjIyNDQ3LCJwb3NpdGlvbiI6NSwicHJldmlld19pbWFnZSI6eyJhc3BlY3RfcmF0aW8iOjEuMCwiaGVpZ2h0IjozMDAwLCJ3aWR0aCI6MzAwMCwic3JjIjoiXC9cL3d3dy5sYXVyYW1lcmNpZXIuY29tXC9jZG5cL3Nob3BcL3Byb2R1Y3RzXC9leWUtYmFzaWNzLXByaW1lci1leWUtYmFzaWMtcHJpbWVyLWJ1ZmYtc2lsby0zay5wbmc/dj0xNjY2ODE4NzcyIn0sImFzcGVjdF9yYXRpbyI6MS4wLCJoZWlnaHQiOjMwMDAsIm1lZGlhX3R5cGUiOiJpbWFnZSIsInNyYyI6IlwvXC93d3cubGF1cmFtZXJjaWVyLmNvbVwvY2RuXC9zaG9wXC9wcm9kdWN0c1wvZXllLWJhc2ljcy1wcmltZXItZXllLWJhc2ljLXByaW1lci1idWZmLXNpbG8tM2sucG5nP3Y9MTY2NjgxODc3MiIsIndpZHRoIjozMDAwfSx7ImFsdCI6IlBlYWNoIiwiaWQiOjMxMzg1NDU1MDAxODM5LCJwb3NpdGlvbiI6NiwicHJldmlld19pbWFnZSI6eyJhc3BlY3RfcmF0aW8iOjEuMCwiaGVpZ2h0IjozMDAwLCJ3aWR0aCI6MzAwMCwic3JjIjoiXC9cL3d3dy5sYXVyYW1lcmNpZXIuY29tXC9jZG5cL3Nob3BcL3Byb2R1Y3RzXC9leWUtYmFzaWNzLXByaW1lci1leWUtYmFzaWMtcHJpbWVyLXBlYWNoLXNpbG8tM2sucG5nP3Y9MTY2NjgxODc3MiJ9LCJhc3BlY3RfcmF0aW8iOjEuMCwiaGVpZ2h0IjozMDAwLCJtZWRpYV90eXBlIjoiaW1hZ2UiLCJzcmMiOiJcL1wvd3d3LmxhdXJhbWVyY2llci5jb21cL2Nkblwvc2hvcFwvcHJvZHVjdHNcL2V5ZS1iYXNpY3MtcHJpbWVyLWV5ZS1iYXNpYy1wcmltZXItcGVhY2gtc2lsby0zay5wbmc/dj0xNjY2ODE4NzcyIiwid2lkdGgiOjMwMDB9LHsiYWx0IjoiV2hlYXQiLCJpZCI6MzEyODI5MTc2MDU2MTUsInBvc2l0aW9uIjo3LCJwcmV2aWV3X2ltYWdlIjp7ImFzcGVjdF9yYXRpbyI6MS4wLCJoZWlnaHQiOjU1NSwid2lkdGgiOjU1NSwic3JjIjoiXC9cL3d3dy5sYXVyYW1lcmNpZXIuY29tXC9jZG5cL3Nob3BcL3Byb2R1Y3RzXC9sYXVyYV9tZXJjaWVyX0V5ZV9CYXNpY3NfUHJpbWVyX1doZWF0XzEyMzM2NDc0LTEucG5nP3Y9MTY2NjgxODc3MiJ9LCJhc3BlY3RfcmF0aW8iOjEuMCwiaGVpZ2h0Ijo1NTUsIm1lZGlhX3R5cGUiOiJpbWFnZSIsInNyYyI6IlwvXC93d3cubGF1cmFtZXJjaWVyLmNvbVwvY2RuXC9zaG9wXC9wcm9kdWN0c1wvbGF1cmFfbWVyY2llcl9FeWVfQmFzaWNzX1ByaW1lcl9XaGVhdF8xMjMzNjQ3NC0xLnBuZz92PTE2NjY4MTg3NzIiLCJ3aWR0aCI6NTU1fSx7ImFsdCI6IkxpbmVuIiwiaWQiOjMxMjgyOTE4MDk3MTM1LCJwb3NpdGlvbiI6OCwicHJldmlld19pbWFnZSI6eyJhc3BlY3RfcmF0aW8iOjEuMCwiaGVpZ2h0Ijo1NTUsIndpZHRoIjo1NTUsInNyYyI6IlwvXC93d3cubGF1cmFtZXJjaWVyLmNvbVwvY2RuXC9zaG9wXC9wcm9kdWN0c1wvbGF1cmFfbWVyY2llcl9FeWVfQmFzaWNzX1ByaW1lcl9MaW5lbl8xMjMzNjQ3NS0xLnBuZz92PTE2NjY4MTg3NzIifSwiYXNwZWN0X3JhdGlvIjoxLjAsImhlaWdodCI6NTU1LCJtZWRpYV90eXBlIjoiaW1hZ2UiLCJzcmMiOiJcL1wvd3d3LmxhdXJhbWVyY2llci5jb21cL2Nkblwvc2hvcFwvcHJvZHVjdHNcL2xhdXJhX21lcmNpZXJfRXllX0Jhc2ljc19QcmltZXJfTGluZW5fMTIzMzY0NzUtMS5wbmc/dj0xNjY2ODE4NzcyIiwid2lkdGgiOjU1NX0seyJhbHQiOiJQZWFjaCIsImlkIjozMTI4MjkxODYyMTQyMywicG9zaXRpb24iOjksInByZXZpZXdfaW1hZ2UiOnsiYXNwZWN0X3JhdGlvIjoxLjAsImhlaWdodCI6NTU1LCJ3aWR0aCI6NTU1LCJzcmMiOiJcL1wvd3d3LmxhdXJhbWVyY2llci5jb21cL2Nkblwvc2hvcFwvcHJvZHVjdHNcL2xhdXJhX21lcmNpZXJfRXllX0Jhc2ljc19QcmltZXJfUGVhY2hfMTIzMzY0NzktMS5wbmc/dj0xNjY2ODE4NzcyIn0sImFzcGVjdF9yYXRpbyI6MS4wLCJoZWlnaHQiOjU1NSwibWVkaWFfdHlwZSI6ImltYWdlIiwic3JjIjoiXC9cL3d3dy5sYXVyYW1lcmNpZXIuY29tXC9jZG5cL3Nob3BcL3Byb2R1Y3RzXC9sYXVyYV9tZXJjaWVyX0V5ZV9CYXNpY3NfUHJpbWVyX1BlYWNoXzEyMzM2NDc5LTEucG5nP3Y9MTY2NjgxODc3MiIsIndpZHRoIjo1NTV9LHsiYWx0IjoiRXllYnJpZ2h0IiwiaWQiOjMxMjgyOTE5NDczMzkxLCJwb3NpdGlvbiI6MTAsInByZXZpZXdfaW1hZ2UiOnsiYXNwZWN0X3JhdGlvIjoxLjAsImhlaWdodCI6NTU1LCJ3aWR0aCI6NTU1LCJzcmMiOiJcL1wvd3d3LmxhdXJhbWVyY2llci5jb21cL2Nkblwvc2hvcFwvcHJvZHVjdHNcL2xhdXJhX21lcmNpZXJfRXllX0Jhc2ljc19QcmltZXJfRXllYnJpZ2h0XzEyMzM2NDgwLTEucG5nP3Y9MTY2NjgxODc3MiJ9LCJhc3BlY3RfcmF0aW8iOjEuMCwiaGVpZ2h0Ijo1NTUsIm1lZGlhX3R5cGUiOiJpbWFnZSIsInNyYyI6IlwvXC93d3cubGF1cmFtZXJjaWVyLmNvbVwvY2RuXC9zaG9wXC9wcm9kdWN0c1wvbGF1cmFfbWVyY2llcl9FeWVfQmFzaWNzX1ByaW1lcl9FeWVicmlnaHRfMTIzMzY0ODAtMS5wbmc/dj0xNjY2ODE4NzcyIiwid2lkdGgiOjU1NX0seyJhbHQiOiJXaGVhdCIsImlkIjozMTQ0NDAzMzA3NzQ4NywicG9zaXRpb24iOjExLCJwcmV2aWV3X2ltYWdlIjp7ImFzcGVjdF9yYXRpbyI6MS4wLCJoZWlnaHQiOjU1NSwid2lkdGgiOjU1NSwic3JjIjoiXC9cL3d3dy5sYXVyYW1lcmNpZXIuY29tXC9jZG5cL3Nob3BcL3Byb2R1Y3RzXC9sYXVyYV9tZXJjaWVyX0V5ZV9CYXNpY3NfUHJpbWVyX1doZWF0XzdFXzdFXzdFMTIzMzY0NzQtMi5wbmc/dj0xNjY3NTAxMTc2In0sImFzcGVjdF9yYXRpbyI6MS4wLCJoZWlnaHQiOjU1NSwibWVkaWFfdHlwZSI6ImltYWdlIiwic3JjIjoiXC9cL3d3dy5sYXVyYW1lcmNpZXIuY29tXC9jZG5cL3Nob3BcL3Byb2R1Y3RzXC9sYXVyYV9tZXJjaWVyX0V5ZV9CYXNpY3NfUHJpbWVyX1doZWF0XzdFXzdFXzdFMTIzMzY0NzQtMi5wbmc/dj0xNjY3NTAxMTc2Iiwid2lkdGgiOjU1NX0seyJhbHQiOiJGbGF4IiwiaWQiOjMxNDQ0MDM1MTQxODcxLCJwb3NpdGlvbiI6MTIsInByZXZpZXdfaW1hZ2UiOnsiYXNwZWN0X3JhdGlvIjoxLjAsImhlaWdodCI6NTU1LCJ3aWR0aCI6NTU1LCJzcmMiOiJcL1wvd3d3LmxhdXJhbWVyY2llci5jb21cL2Nkblwvc2hvcFwvcHJvZHVjdHNcL2xhdXJhX21lcmNpZXJfRXllX0Jhc2ljc19QcmltZXJfRmxheF83RV83RV83RTEyMzM2NDc4LTIucG5nP3Y9MTY2NzUwMTE5MSJ9LCJhc3BlY3RfcmF0aW8iOjEuMCwiaGVpZ2h0Ijo1NTUsIm1lZGlhX3R5cGUiOiJpbWFnZSIsInNyYyI6IlwvXC93d3cubGF1cmFtZXJjaWVyLmNvbVwvY2RuXC9zaG9wXC9wcm9kdWN0c1wvbGF1cmFfbWVyY2llcl9FeWVfQmFzaWNzX1ByaW1lcl9GbGF4XzdFXzdFXzdFMTIzMzY0NzgtMi5wbmc/dj0xNjY3NTAxMTkxIiwid2lkdGgiOjU1NX0seyJhbHQiOiJMaW5lbiIsImlkIjozMTQ0NDAzNjU4MzY2MywicG9zaXRpb24iOjEzLCJwcmV2aWV3X2ltYWdlIjp7ImFzcGVjdF9yYXRpbyI6MS4wLCJoZWlnaHQiOjU1NSwid2lkdGgiOjU1NSwic3JjIjoiXC9cL3d3dy5sYXVyYW1lcmNpZXIuY29tXC9jZG5cL3Nob3BcL3Byb2R1Y3RzXC9sYXVyYV9tZXJjaWVyX0V5ZV9CYXNpY3NfUHJpbWVyX0xpbmVuXzdFXzdFXzdFMTIzMzY0NzUtMi5wbmc/dj0xNjY3NTAxMjA3In0sImFzcGVjdF9yYXRpbyI6MS4wLCJoZWlnaHQiOjU1NSwibWVkaWFfdHlwZSI6ImltYWdlIiwic3JjIjoiXC9cL3d3dy5sYXVyYW1lcmNpZXIuY29tXC9jZG5cL3Nob3BcL3Byb2R1Y3RzXC9sYXVyYV9tZXJjaWVyX0V5ZV9CYXNpY3NfUHJpbWVyX0xpbmVuXzdFXzdFXzdFMTIzMzY0NzUtMi5wbmc/dj0xNjY3NTAxMjA3Iiwid2lkdGgiOjU1NX0seyJhbHQiOiJQZWFjaCIsImlkIjozMTQ0NDAzODE1NjUyNywicG9zaXRpb24iOjE0LCJwcmV2aWV3X2ltYWdlIjp7ImFzcGVjdF9yYXRpbyI6MS4wLCJoZWlnaHQiOjU1NSwid2lkdGgiOjU1NSwic3JjIjoiXC9cL3d3dy5sYXVyYW1lcmNpZXIuY29tXC9jZG5cL3Nob3BcL3Byb2R1Y3RzXC9sYXVyYV9tZXJjaWVyX0V5ZV9CYXNpY3NfUHJpbWVyX1BlYWNoXzdFXzdFXzdFMTIzMzY0NzktMi5wbmc/dj0xNjY3NTAxMjIzIn0sImFzcGVjdF9yYXRpbyI6MS4wLCJoZWlnaHQiOjU1NSwibWVkaWFfdHlwZSI6ImltYWdlIiwic3JjIjoiXC9cL3d3dy5sYXVyYW1lcmNpZXIuY29tXC9jZG5cL3Nob3BcL3Byb2R1Y3RzXC9sYXVyYV9tZXJjaWVyX0V5ZV9CYXNpY3NfUHJpbWVyX1BlYWNoXzdFXzdFXzdFMTIzMzY0NzktMi5wbmc/dj0xNjY3NTAxMjIzIiwid2lkdGgiOjU1NX0seyJhbHQiOiJFeWVicmlnaHQiLCJpZCI6MzE0NDQwMzk0MDE3MTEsInBvc2l0aW9uIjoxNSwicHJldmlld19pbWFnZSI6eyJhc3BlY3RfcmF0aW8iOjEuMCwiaGVpZ2h0Ijo1NTUsIndpZHRoIjo1NTUsInNyYyI6IlwvXC93d3cubGF1cmFtZXJjaWVyLmNvbVwvY2RuXC9zaG9wXC9wcm9kdWN0c1wvbGF1cmFfbWVyY2llcl9FeWVfQmFzaWNzX1ByaW1lcl9FeWVicmlnaHRfN0VfN0VfN0UxMjMzNjQ4MC0yLnBuZz92PTE2Njc1MDEyMzkifSwiYXNwZWN0X3JhdGlvIjoxLjAsImhlaWdodCI6NTU1LCJtZWRpYV90eXBlIjoiaW1hZ2UiLCJzcmMiOiJcL1wvd3d3LmxhdXJhbWVyY2llci5jb21cL2Nkblwvc2hvcFwvcHJvZHVjdHNcL2xhdXJhX21lcmNpZXJfRXllX0Jhc2ljc19QcmltZXJfRXllYnJpZ2h0XzdFXzdFXzdFMTIzMzY0ODAtMi5wbmc/dj0xNjY3NTAxMjM5Iiwid2lkdGgiOjU1NX1dLCJyZXF1aXJlc19zZWxsaW5nX3BsYW4iOmZhbHNlLCJzZWxsaW5nX3BsYW5fZ3JvdXBzIjpbXSwiY29udGVudCI6Ilx1MDAzY3BcdTAwM2VUaGlzIHVuaXF1ZSwgdmVyc2F0aWxlIGNyZWFtIHByaW1lcyBleWVsaWRzIHRvIHByb3ZpZGUgdGhlIHBlcmZlY3QgY2FudmFzIGZvciBhbnkgZXllIGxvb2suIFdlYXIgdW5kZXIgcG93ZGVyIGV5ZSBzaGFkb3cgdG8gY3JlYXRlIGEgdW5pZm9ybSBiYXNlLCBoZWxwIHByZXZlbnQgY3JlYXNpbmcsIGV4dGVuZCBjb2xvciB3ZWFyIGFuZCBlbmhhbmNlIHRoZSBpbnRlbnNpdHkgb2YgZXllIHNoYWRvdyBvbiB0aGUgbGlkcy4gT3Igd2VhciBhbG9uZSBhcyBhIFwiZm91bmRhdGlvbiBmb3IgbGlkc1wiIHRvIGNhbW91ZmxhZ2UgaW1wZXJmZWN0aW9ucyBmb3IgYSBmbGF3bGVzcyBudWRlIGV5ZS5cdTAwM2Niclx1MDAzZVxuXHUwMDNjYnJcdTAwM2VcblRoZSBsb25nd2VhcmluZywgbWVkaXVtIGNvdmVyYWdlIHByaW1lciAgZm9ybXVsYXRpb24gaGVscHMgY292ZXIgcmVkbmVzcywgdmVpbnMgYW5kIG90aGVyIGRpc2NvbG9yYXRpb25zLiBJbmZ1c2VkIHdpdGggYSBsdXh1cmlvdXMgYmxlbmQgb2YgYm90YW5pY2FscyBhbmQgb3RoZXIgc2tpbi1mcmllbmRseSBpbmdyZWRpZW50cywgdGhpcyBleHF1aXNpdGUgZXNzZW50aWFsIGhlbHBzIHNvb3RoZSBhbmQgcHJvdGVjdCB0aGUgZGVsaWNhdGUgc2tpbiBvZiB5b3VyIGV5ZWxpZHMuIEl0cyBjcmVhbXksIGxpZ2h0d2VpZ2h0IHRleHR1cmUgb2ZmZXJzIHVsdGltYXRlIGZsYXdsZXNzbmVzczogaXQgYmxlbmRzIGVhc2lseSwgaXMgY3JlYXNlLXJlc2lzdGFudCBhbmQgd29uJ3Qgc2xpZGUgb2ZmIGxpZHMuIFx1MDAzY1wvcFx1MDAzZVxuXG5cdTAwM2NwXHUwMDNlXHUwMDNjc3Ryb25nXHUwMDNlVHdvIHNoYWRlcyBhcmUgc3BlY2lhbCBjb2xvciBjb3JyZWN0b3JzOlx1MDAzY1wvc3Ryb25nXHUwMDNlXHUwMDNjYnJcdTAwM2VcbuKAolVzZSBQZWFjaCBmb3IgYnJpZ2h0ZW5pbmcgYW5kIGxpZ2h0ZW5pbmcsIGFuZCB0byBjb3JyZWN0IHRoZSBsb29rIG9mIHNhbGxvdyBza2luLlx1MDAzY2JyXHUwMDNlXG7igKJVc2UgRXllYnJpZ2h0IHRvIHRvbmUgZG93biBwdXJwbGUgYW5kIHBpbmsgaHVlcyBvbiB0aGUgZXllbGlkcy4gXHUwMDNjXC9wXHUwMDNlXG5cblx1MDAzY3BcdTAwM2VcdTAwM2NzdHJvbmdcdTAwM2VGb3JtdWxhdGlvbiBEZXRhaWxzXHUwMDNjXC9zdHJvbmdcdTAwM2VcdTAwM2Niclx1MDAzZVxu4oCiTm9uLWNvbWVkb2dlbmljLlx1MDAzY2JyXHUwMDNlXG7igKJEZXJtYXRvbG9naXN0IGFuZCBvcGh0aGFsbW9sb2dpc3QtdGVzdGVkLlx1MDAzY1wvcFx1MDAzZSJ9
Skip gallery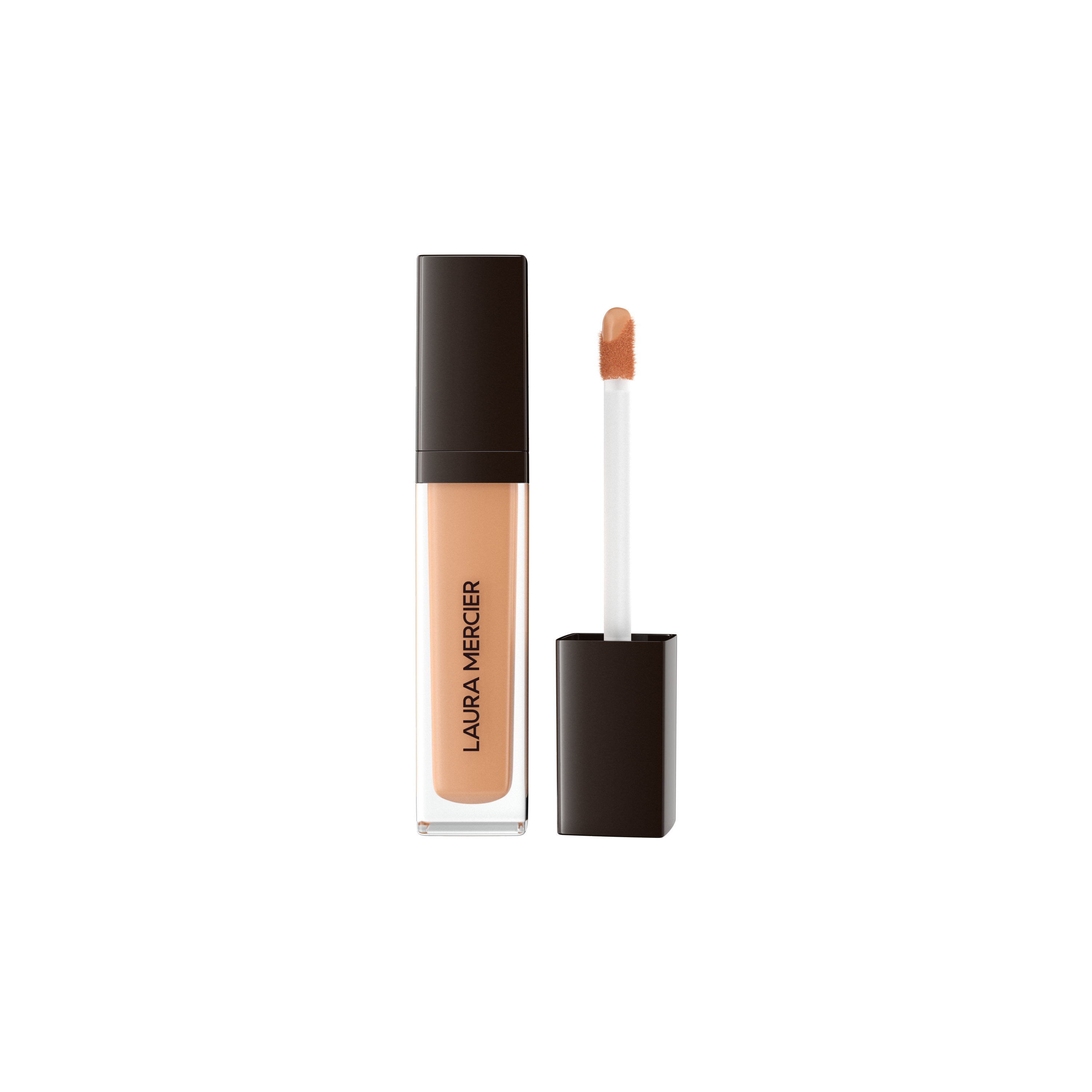 Eye Basics Primer
Perfecting eyelid primer—Laura's "foundation for lids"—creates the ideal eye canvas. Wear alone or under eye shadow.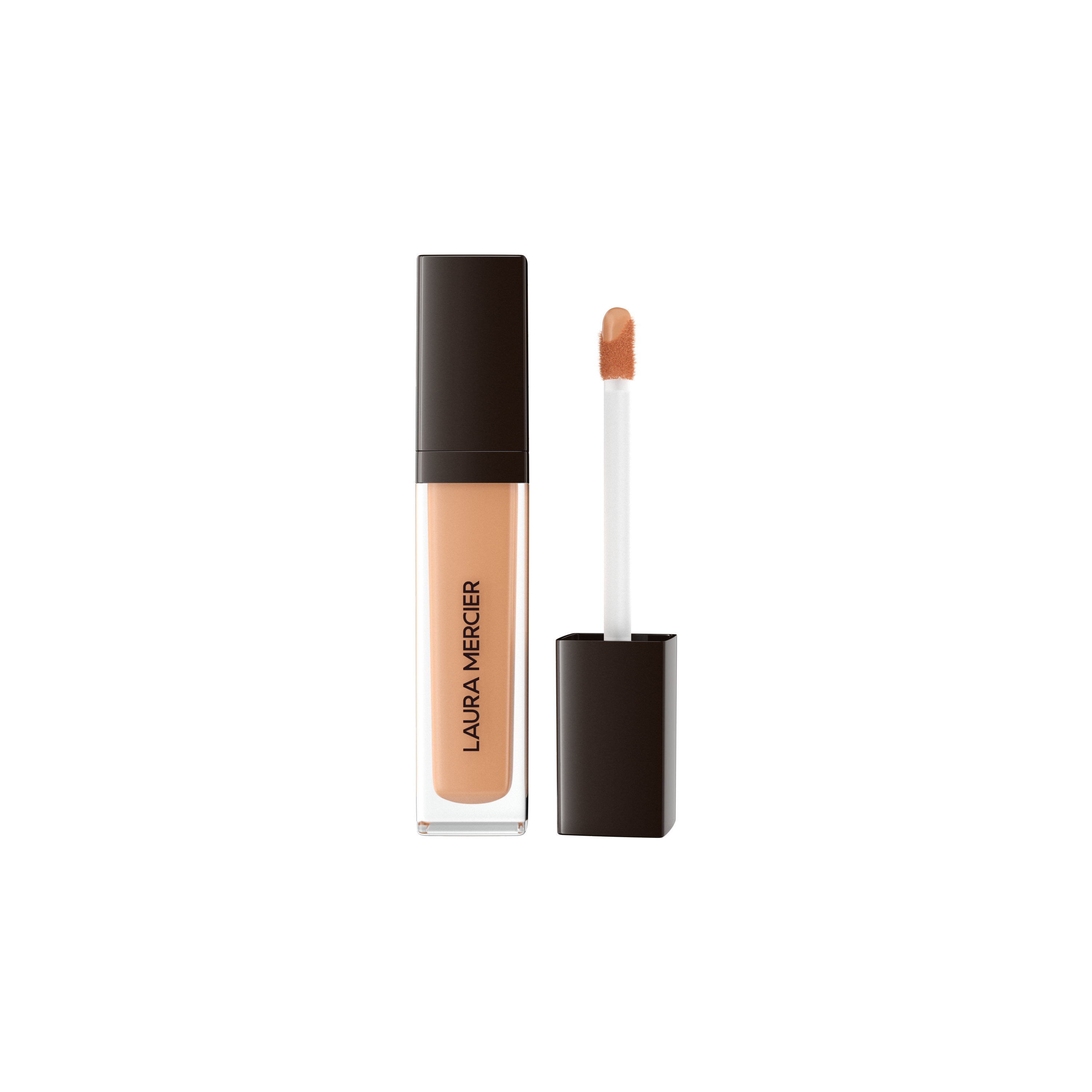 This unique, versatile cream primes eyelids to provide the perfect canvas for any eye look. Wear under powder eye shadow to create a uniform base, help prevent creasing, extend color wear and enhance the intensity of eye shadow on the lids. Or wear alone as a "foundation for lids" to camouflage imperfections for a flawless nude eye.

The longwearing, medium coverage primer formulation helps cover redness, veins and other discolorations. Infused with a luxurious blend of botanicals and other skin-friendly ingredients, this exquisite essential helps soothe and protect the delicate skin of your eyelids. Its creamy, lightweight texture offers ultimate flawlessness: it blends easily, is crease-resistant and won't slide off lids.
Two shades are special color correctors:
•Use Peach for brightening and lightening, and to correct the look of sallow skin.
•Use Eyebright to tone down purple and pink hues on the eyelids.
Formulation Details
•Non-comedogenic.
•Dermatologist and ophthalmologist-tested.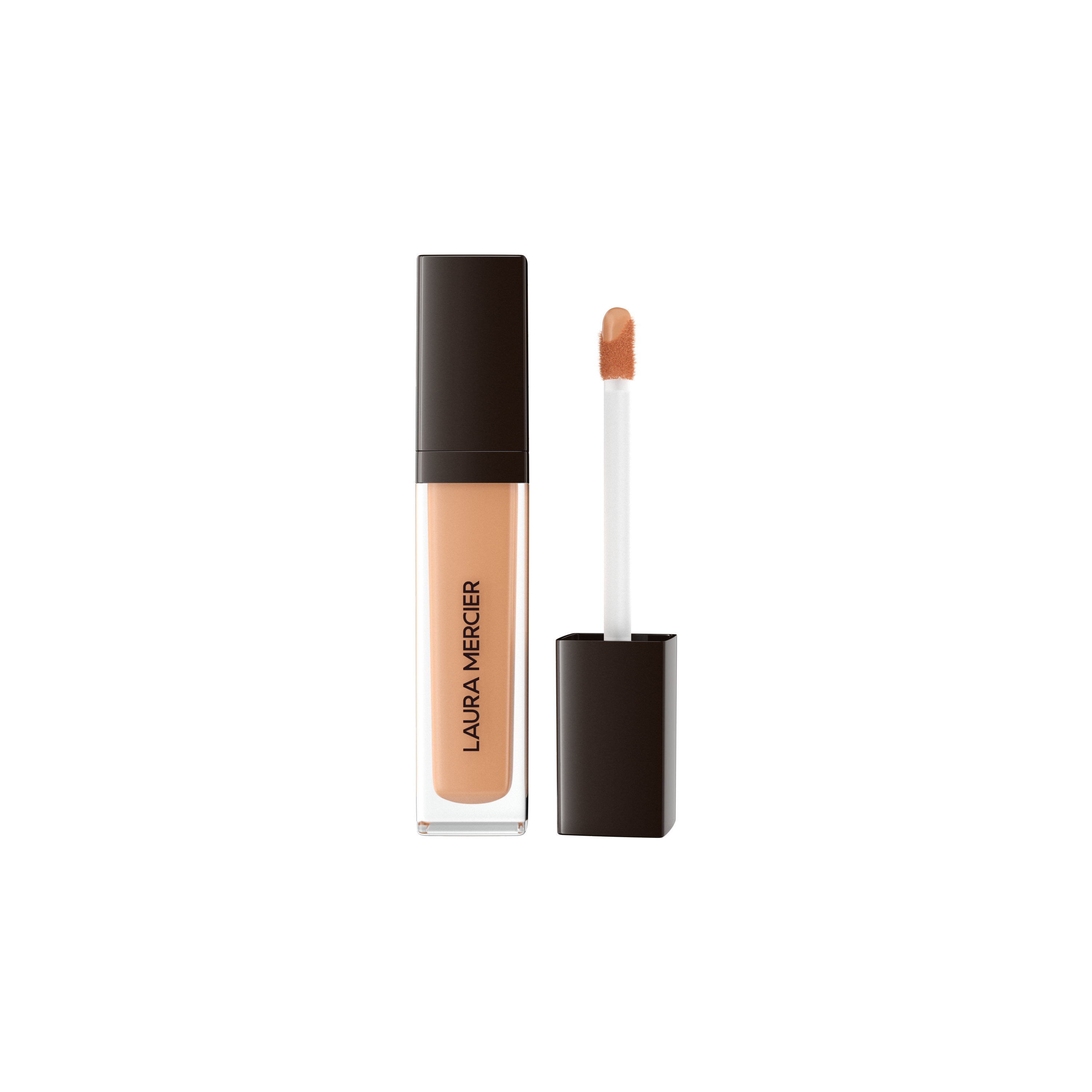 Reviews & Questions
Total 5 star reviews: 129
Total 4 star reviews: 12
Total 3 star reviews: 14
Total 2 star reviews: 9
Total 1 star reviews: 18
77%
would recommend this product
Reviewing

Eye Basics Primer

Linen

Best To Use For

Blends Well,

Medium Coverage,

Natural Finish

My favorite

Love this primer! I hope you never stop making it!

Reviewing

Eye Basics Primer

Eyebright

Best To Use For

Blends Well,

Sheer Coverage,

Matte Finish,

All Day Wear

No more red lids!

I had to work a bit with the weight and texture ( it's a bit more dense and pigmented than I expected).

I love it!

Reviewing

Eye Basics Primer

Flax

Best To Use For

Blends Well,

All Day Wear,

Quick Application,

Medium Coverage

Love this primer!!

This is the third purchase of Flax eyelid primer. It is not too drying for my mature lids. This color has a subtle sheen to it so I can wear it without topping with a shadow on minimal makeup days. Love it!!
Reviews Loaded
Reviews Added
Choosing a selection results in a full page refresh.