Editorial Eye Palette Intense Clays
Image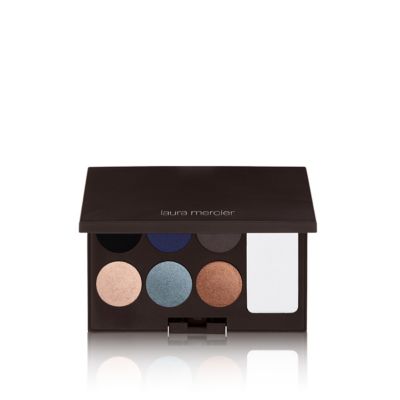 Zoom
Laura Mercier
Editorial Eye Palette Intense Clays
Must-have eye color palette that features six highly-pigmented, clay-textured eye colors in matte and metallic finishes. Also includes a custom-designed setting powder to prolong wear.
Read more
Details
/eye-shadow/editorial-eye-palette-intense-clays-12701150.html
Overview
Studio Inspired. High Performance. Editorial Effects.
Studio Inspired. High Performance. Editorial Effects.
Details
Details
Studio-inspired, high-performance Brushed Metallic and Matte-textured clays give you intense color in a whole new graphic way. Soft, flexible, clay-like hybrid textures go on beautifully with a unique 'wet-feel' that melts onto skin. This palette includes an exclusive Air-light Setting Powder to prolong wear for up to eight hours and to prevent creasing. 3 Brushed Metallic Clays: Metallik Rust Metallik Pewter Metallik Platinum 3 Matte Clays: Blackened Black Clay Blackened Blue Clay Blackened Brown Clay Air-light Setting Powder
Usage
Usage
EDITORIAL SMUDGE: Use Laura's Crème Eye Detail Brush and Clay Smudge Brush to create an editorialized, smudged eye look. GRAPHIC LINE: Use Laura's Smoky Eye Liner Brush or Pointed Eye Liner Brush to get a precise thin or thick smoky line. TEXTURED STAMP: Press the fingertip into your preferred texture and apply in a tapping motion onto the lid to create a smoked veil. SET: As the last step for any of the above looks, use Laura's Ponytail Brush with the Air-light Setting Powder to keep everything in place and to prolong wear.
Recommendations