Baked Eye Colour/Tightline Cake Eye Liner Look

Silk Road Collection

Sequins Collection

Crème Smooth Foundation

Crème Smooth Foundation Version 2

Mystique Collection
the Baked Eye Colour/Tightline Cake Eye Liner Look look
Get the Look - 
Apply Wheat Eye Basics all over the lid to prepare for colour application
With the All Over Eye Colour Brush, apply Ballet Pink Baked Eye Colour from the lash line to the brow bone
Wet the Creme Eye Colour Brush with water to provide more intense colour application and sweep Black Karat Baked Eye Colour across the lid, into the crease and along the bottom of the lash line
Using Laura's tightline technique, take the Flat Eye Liner Brush and dampen with the Tightline Activator to apply Mahogany Brown Tightline Cake Eyeliner between the upper lashes
Finish the look with layers of Black Full Blown Volume Lash Building Mascara on both top and bottom lashes
Get the Look - 
Prepare the lips with Lip Balm SPF 15
Using the wand, apply Pink Pearl Lip Plumper all over the lips
Get the Look - 
Using the Cheek Colour Brush, gently apply Lotus Pink Second Skin Cheek Colour to the apples of the cheek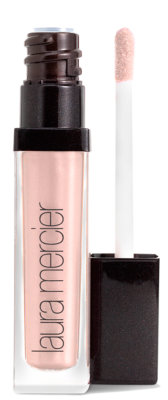 Lip Plumper
$30.00
Pink Pearl
ADD TO BAG >
Get the Look - 
Using the Cheek Colour Brush, gently apply Lotus Pink Second Skin Cheek Colour to the apples of the cheek
Get the Look - 
Apply Wheat Eye Basics all over the lid to prepare for colour application
With the All Over Eye Colour Brush, apply Ballet Pink Baked Eye Colour from the lash line to the brow bone
Wet the Creme Eye Colour Brush with water to provide more intense colour application and sweep Black Karat Baked Eye Colour across the lid, into the crease and along the bottom of the lash line
Using Laura's tightline technique, take the Flat Eye Liner Brush and dampen with the Tightline Activator to apply Mahogany Brown Tightline Cake Eyeliner between the upper lashes
Finish the look with layers of Black Full Blown Volume Lash Building Mascara on both top and bottom lashes

All Over Eye Colour Brush
$30.00
Long
ADD TO BAG >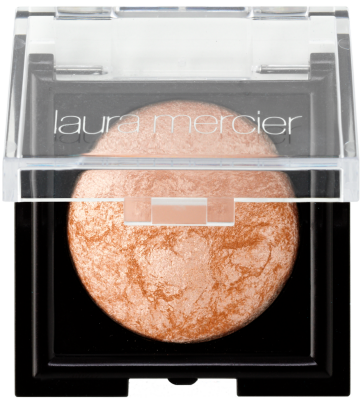 Baked Eye Colour
$24.00
Ballet Pink
ADD TO BAG >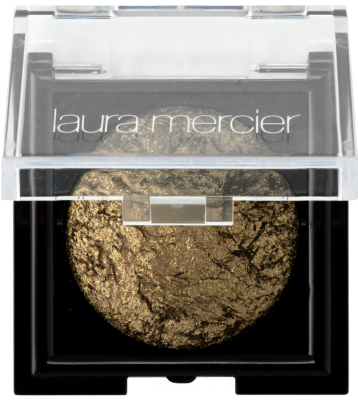 Baked Eye Colour
$24.00
Black Karat
ADD TO BAG >

Crème Eye Colour Brush
$28.00
Long
ADD TO BAG >

Flat Eye Liner Brush
$25.00
Long
ADD TO BAG >
Get the Look - 
Prepare the lips with Lip Balm SPF 15
Using the wand, apply Pink Pearl Lip Plumper all over the lips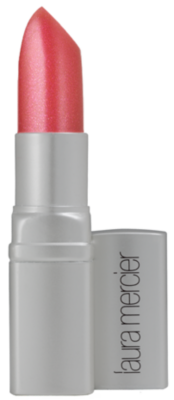 Lip Balm
$20.00
Lip Balm SPF 15
ADD TO BAG >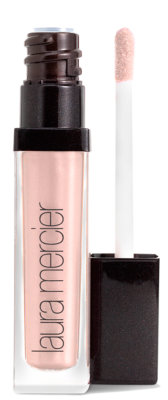 Lip Plumper
$30.00
Pink Pearl
ADD TO BAG >
the Silk Road Collection look
Eyes are the focus with intense kohl eye liner and accented with iridescent hues of rich violet.

Get the Look - 
Apply Wheat Eye Basics to prepare and prime for eye colour application
Using the Eye Colour Brush, apply Golden Sands Eye Colour to the brow bone
Follow with Lavender Silk Eye Colour across the lid
Smoke out the lash line with Regal Violet Eye Colour with the Smudge Brush
Add intensity by lining both the top and bottom lids with Black Violet Kohl Eye Pencil
Delicately stroke on Gold Thread Liquid Eyeliner at the lash line
Finish the eyes with two coats of Black Full Blown Volume Lash Building Mascara
Cheeks have a soft glow highlighted with golden pinks.

Get the Look - 
Sweep Persian Rose Cheek Colour onto the apples of the cheeks 
Highlight with Palace Pink Cheek Colour using the Angled Cheek Contour Brush
Lips are sultry in shades of mauve or fuchsia, finished with a touch of shimmering gloss.

Get the Look -
Line with Potpourri Lip Pencil
Follow with Pink Jewel Stickgloss Lip Colour
For added shine, apply a touch of Rosy Glaze Lip Plumper
Get the Look - 
Smooth a tiny dollop of Foundation Primer all over cleansed and moisturized skin
Using a sponge, apply Nude Tinted Moisturizer SPF 20 where necessary to even out skin tone
If necessary, use Secret Camouflage SC-3 to conceal any scars, imperfections or shadows on the face
To conceal under eye darkness, apply Secret Concealer #2
Take a Velour Puff, pick up a small amount of Translucent Loose Setting Powder and roll onto skin to set makeup
Lip Plumper
$22.50 Ruby Glaze
ADD TO BAG >

Stickgloss Lip Colour
$24.00 Purple Haze
ADD TO BAG >


$ Golden Glaze
ADD TO BAG >

Cheeks have a soft glow highlighted with golden pinks.


Get the Look - 

Sweep Persian Rose Cheek Colour onto the apples of the cheeks 
Highlight with Palace Pink Cheek Colour using the Angled Cheek Contour Brush

Eyes are the focus with intense kohl eye liner and accented with iridescent hues of rich violet.


Get the Look - 

Apply Wheat Eye Basics to prepare and prime for eye colour application
Using the Eye Colour Brush, apply Golden Sands Eye Colour to the brow bone
Follow with Lavender Silk Eye Colour across the lid
Smoke out the lash line with Regal Violet Eye Colour with the Smudge Brush
Add intensity by lining both the top and bottom lids with Black Violet Kohl Eye Pencil
Delicately stroke on Gold Thread Liquid Eyeliner at the lash line
Finish the eyes with two coats of Black Full Blown Volume Lash Building Mascara

Lips are sultry in shades of mauve or fuchsia, finished with a touch of shimmering gloss.


Get the Look -

Line with Potpourri Lip Pencil
Follow with Pink Jewel Stickgloss Lip Colour
For added shine, apply a touch of Rosy Glaze Lip Plumper

 

Lip Plumper
$22.50
Ruby Glaze
ADD TO BAG >

Stickgloss Lip Colour
$24.00
Purple Haze
ADD TO BAG >


$
Golden Glaze
ADD TO BAG >

the Sequins Collection look

Get the Look - 


Apply Linen Eye Basics all over the lid
Using a pressing and patting motion apply Copper Sequin Eye Colour from lash line to brow bone with the Eye Colour Brush
Tight line along the lashes with Black Ebony Eye Liner
For more drama, blend Black Caviar Eye Liner along the upper lash line using the Smoky Eye Liner Brush
Finish the look with Black Full Blown Volume Lash Building Mascara

Get the Look - 

Using the Cheek Colour Brush - Long, sweep Lush Nectarine Second Skin Cheek Colour onto the apples of the cheeks
Using the Finishing Brush to highlight the high points of the face with Starlight Mineral Illuminating Powder

Get the Look -

Line the lips with Naked Lip Pencil
Add a swipe of Bronze Lip Glacé for a finishing touch

Get the Look - 

Begin the look with Foundation Primer
Even out your skin tone with Laura's new Crème Smooth Foundation
Set with Translucent Loose Setting Powder

 

Finishing Brush
$42.00 Long
ADD TO BAG >

Lip Glacé
$24.00 Pink Diamond
ADD TO BAG >

Mineral Illuminating Powder
$34.00 Starlight
ADD TO BAG >

Sequin Eye Colour
$23.00 Black Ice
ADD TO BAG >

Sequin Eye Colour
$23.00 Pink Crystal
ADD TO BAG >

Sequin Eye Colour
$23.00 Twinkling Star
ADD TO BAG >


$ Shimmer Plum
ADD TO BAG >


$ Tiger's Eye
ADD TO BAG >

Get the Look - 

Using the Cheek Colour Brush - Long, sweep Lush Nectarine Second Skin Cheek Colour onto the apples of the cheeks
Using the Finishing Brush to highlight the high points of the face with Starlight Mineral Illuminating Powder

Finishing Brush
$42.00
Long
ADD TO BAG >

Mineral Illuminating Powder
$34.00
Starlight
ADD TO BAG >

Get the Look - 


Apply Linen Eye Basics all over the lid
Using a pressing and patting motion apply Copper Sequin Eye Colour from lash line to brow bone with the Eye Colour Brush
Tight line along the lashes with Black Ebony Eye Liner
For more drama, blend Black Caviar Eye Liner along the upper lash line using the Smoky Eye Liner Brush
Finish the look with Black Full Blown Volume Lash Building Mascara

Get the Look -

Line the lips with Naked Lip Pencil
Add a swipe of Bronze Lip Glacé for a finishing touch

the Crème Smooth Foundation look

Get the Look - 


Take a dollop of Foundation Primer and smooth over entire face
Using your fingertips, smooth over face where desired
Using the Secret Camouflage Brush, gently brush on Secret Concealer under the eye area to mask dark circles (if necessary)
Set the entire look with Translucent Loose Setting Powder. Apply with a Velour Puff to roll and press the powder into the skin to set.

Get the Look-

 

Apply Flax Eye Basics to the entire lid
Smudge Coffee Ground Matte Eye Colour along the lash line
Line the upper lash line with Chestnut Caviar Eye Liner
Perfect the brows with Fair Brow Definer
Finish the look with Black Long Lash Mascara


 

Get the Look-


Sweep Lotus Pink Second Skin Cheek Colour over the apples of the cheeks.

Get the Look-


Apply Nude Lips Sheer Lip Colour to the lips.

 

Brow Definer
$20.00 Fair
ADD TO BAG >

Crème Smooth Foundation
$52.00 Blush Ivory
ADD TO BAG >

Eye Basics
$26.00 Flax
ADD TO BAG >

Secret Brightening Powder
$24.00 #2
ADD TO BAG >

Secret Camouflage
$34.00 SC-2
ADD TO BAG >

Secret Concealer
$24.00 #1
ADD TO BAG >

Get the Look - 


Take a dollop of Foundation Primer and smooth over entire face
Using your fingertips, smooth over face where desired
Using the Secret Camouflage Brush, gently brush on Secret Concealer under the eye area to mask dark circles (if necessary)
Set the entire look with Translucent Loose Setting Powder. Apply with a Velour Puff to roll and press the powder into the skin to set.

Crème Smooth Foundation
$52.00
Blush Ivory
ADD TO BAG >

Secret Concealer
$24.00
#1
ADD TO BAG >

Get the Look-


Sweep Lotus Pink Second Skin Cheek Colour over the apples of the cheeks.

Get the Look-

 

Apply Flax Eye Basics to the entire lid
Smudge Coffee Ground Matte Eye Colour along the lash line
Line the upper lash line with Chestnut Caviar Eye Liner
Perfect the brows with Fair Brow Definer
Finish the look with Black Long Lash Mascara


 

Brow Definer
$20.00
Fair
ADD TO BAG >

Eye Basics
$26.00
Flax
ADD TO BAG >

Get the Look-


Apply Nude Lips Sheer Lip Colour to the lips.

 

the Crème Smooth Foundation Version 2 look

Get the Look-

Sweep Pink Rose Illuminating Powder over the apples of the cheeks.

Get the Look-

 

Apply Wheat Eye Basics to the entire lid
Smudge Burnished Sateen Eye Colour along the lash line
Line the upper lash line with Black Ebony Eye Liner
Perfect the brows with Warm Brow Definer
Finish the look with Black Long Lash Mascara


Get the Look - 


Take a dollop of Foundation Primer and smooth over entire face
Using your fingertips, smooth over face where desired
Using the Secret Camouflage Brush, gently brush on Secret Concealer under the eye area to mask dark circles (if necessary)
Set the entire look with Translucent Loose Setting Powder. Apply with a Velour Puff to roll and press the powder into the skin to set.

Get the Look-

Apply Baby Lips Sheer Lip Colour to the lips.

Sateen Eye Colour
$22.00 Burnished
ADD TO BAG >

Secret Brightening Powder
$24.00 #2
ADD TO BAG >

Secret Camouflage
$34.00 SC-6
ADD TO BAG >

Secret Concealer
$24.00 #5
ADD TO BAG >

Velour Puff
$12.00 Velour Puff
ADD TO BAG >

Get the Look - 


Take a dollop of Foundation Primer and smooth over entire face
Using your fingertips, smooth over face where desired
Using the Secret Camouflage Brush, gently brush on Secret Concealer under the eye area to mask dark circles (if necessary)
Set the entire look with Translucent Loose Setting Powder. Apply with a Velour Puff to roll and press the powder into the skin to set.

Crème Smooth Foundation
$52.00
Suntan Beige
ADD TO BAG >

Secret Concealer
$24.00
#5
ADD TO BAG >

Get the Look-

Sweep Pink Rose Illuminating Powder over the apples of the cheeks.

Get the Look-

 

Apply Wheat Eye Basics to the entire lid
Smudge Burnished Sateen Eye Colour along the lash line
Line the upper lash line with Black Ebony Eye Liner
Perfect the brows with Warm Brow Definer
Finish the look with Black Long Lash Mascara


Brow Definer
$20.00
Warm
ADD TO BAG >

Sateen Eye Colour
$22.00
Burnished
ADD TO BAG >

Get the Look-

Apply Baby Lips Sheer Lip Colour to the lips.

the Mystique Collection look

Get the Look - 

Apply Wheat Eye Basics all over the lid to prepare for eye colour application
Using a pressing motion, apply Violetta Sequin Eye Colour from the lash line to crease with the Eye Colour Brush
Continue around the eye applying a fine line of colour to the lower lash line
Finish eyes with a stroke Black Long Lash Mascara on the upper and lower lashes

Get the Look - 

Sweep City Pink Second Skin Cheek Colour onto the apples of the cheeks with the Cheek Colour Brush

Get the Look - 

Accent the lips with Sandcastle Shimmer Lip Colour
Finish the look with Pink Tulle Lip Glacé for added intensity


$ Plum Noir
ADD TO BAG >

Get the Look - 

Sweep City Pink Second Skin Cheek Colour onto the apples of the cheeks with the Cheek Colour Brush

Get the Look - 

Apply Wheat Eye Basics all over the lid to prepare for eye colour application
Using a pressing motion, apply Violetta Sequin Eye Colour from the lash line to crease with the Eye Colour Brush
Continue around the eye applying a fine line of colour to the lower lash line
Finish eyes with a stroke Black Long Lash Mascara on the upper and lower lashes

Get the Look - 

Accent the lips with Sandcastle Shimmer Lip Colour
Finish the look with Pink Tulle Lip Glacé for added intensity
© Gurwitch Products, LLC. All Rights Reserved